Press Statement
Access to Information an ongoing struggle across the Asia Pacific
28 Sep, 2017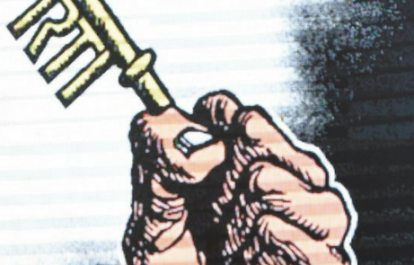 The International Federation of Journalists (IFJ), the South East Asia Journalist Unions (SEAJU), the South Asia Media Solidarity Network (SAMSN) and its affiliates today observed the second International Day for Universal Access to Information, after resolution (38 C/70) was adopted by UNESCO on November 17, 2015. The IFJ is highlighting the challenges journalists and media workers in the region face in accessing information.
Access to information has legal protection in many countries in the region, but we are witnessing an unrelenting pushback on this right, as journalists and activists increasingly use this powerful tool to uncover corruption, press for good governance and expose scams at the highest levels.
Across the Asia Pacific Access to Information is facing its challenges:
In Australia, there have been attempts to roll-back access to government records but a small consolation however has been the restoration of the Office of the Australian Information Commissioner albeit with a sharp decline in funding and resources.
In New Zealand,

the Information Act ensures that government information is automatically uploaded on departmental websites and readily available without complicated applications, but politically sensitive material is still relatively inaccessible.

Over in Taiwan, legal protections have given the Right to Information the importance it deserves in pressing for democracy.

Vanuatu

successfully campaign for RTI legislation which was legislated in earl 2017

In Thailand, the media community has been putting up a fierce fight against the passage of the draft bill on Protection and Promotion of Media Rights, Freedom, Ethics and Professional Standards which seeks to regulate and control the media.

Sri Lanka

passed the Right to Information Act in 2016, the last country in South Asia the introduce RTI legislation.  

Statistics from India demonstrate the safety issues for those making RTI request, since the law came into force in 2005, at least 69 people were murdered after they filed RTI requests; 130 have been victims of assault and 170 others have reported being harassed.
As Nepal goes through turbulent political times and many laws are in the pipeline awaiting amendment, the media community is keeping a watchful eye on how overhaul of other laws will impact the constitutionally guaranteed access to information.
SAMSN said: "Access to information is a critical journalist right and is fundamental to the freedom of the press. Given the eight nations that comprise South Asia have now all enacted access to information legislation, it is fundamentally important that this legislation is properly implemented to provide proper access to journalists to secure information in the public interest. Citizens and the media must be empowered with the information needed for their meaningful contribution to society and democracy."
SEAJU said: "We stand with our colleagues across the region against the challenges we face accessing and sharing information with our stories. Government-led crackdowns on Access to Information raise serious concerns for journalists across the world, and only work to weaken the press. Access to Information is a fundamental human right, and those who fight for it should be protected not attacked."
The IFJ said: "Across the region draconian laws on sedition, official secrets, national interest and public security pose challenges to accessing and sharing information. Whistle blowers need to be protected from physical attacks, abuse on social media, prosecution for defamation and other methods of intimidation and harassment.  We stand with our colleagues across the world in demanding better support and protection for those who request information and whistle blowers, and call on governments to take a stand."
Photo: Banner at an RTI Conference in Sri Lanka in 2016. Credit: AFP/ISHARA S.KODIKARA
Written By

IFJ Asia-Pacific
The IFJ represents more than 600,000 journalists in 140 countries.
For further information contact IFJ Asia-Pacific on +61 2 9333 0946
Find the IFJ on Twitter: @ifjasiapacific
Find the IFJ on Facebook: www.facebook.com/IFJAsiaPacific
Comments