Press Statement
Afghan Cameraman receives death threats
20 Feb, 2017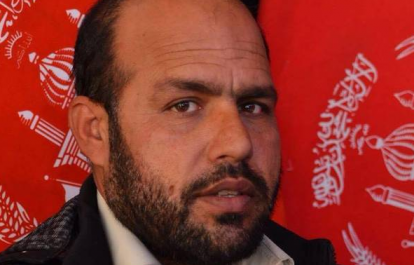 The International Federation of Journalists (IFJ) joins the Afghan Independent Journalists Association (AIJA) in strongly condemning the death threat to a television cameraperson by a hospital manager in the Nangarhar province, eastern Afghanistan. The IFJ urges the local authority to take immediate action against the hospital manager and ensure safety of the journalist.
Mahmmod Naimi, a cameraman of Ariana News, was threatened to death by Shaker Shinwari, the manager of Sher Ali hospital, when he inquired about the hospital services on February 16. Naimi told AIJA that he went to the hospital for filming after receiving complaints about the lack of medical services in the hospital. The officials of the hospital refused to allow him to film and when he returned to his office, Shinwari threatened him over the phone.
AIJA's representative in Nangahar province, Rahmatullah Ziarmal, talked to the provincial police regarding the safety of Naimi, but the police have not yet taken action.
AIJA vice-president, Hujatullah Mujadadi, said: "The Provincial authorities have not taken any action to bring the violators of press freedom to justice and it will limit press freedom and journalists' work in the province. If the government does not take speedy action, restrictions on journalists will increase and eventually they will be forced to abandon their duties."
It is not the first time in 2017 that journalists have faced threats and violence in Nangarhar. On January 26, Zabihullah Ghazi, Voice of America reporter, was beaten by guards of the former mayor of the province.
The IFJ said: "The death threat to a journalist by a hospital manager reflects the level of impunity in crimes against journalists in Afghanistan. Responsible officials intimidate journalists when there is no action against them for carrying out such threats. The IFJ urges the Afghanistan government to ensure that the official is booked for making death threats and safety is ensured to the threatened journalist."
Written By

IFJ Asia-Pacific
The IFJ represents more than 600,000 journalists in 140 countries.
For further information contact IFJ Asia-Pacific on +61 2 9333 0946
Find the IFJ on Twitter: @ifjasiapacific
Find the IFJ on Facebook: www.facebook.com/IFJAsiaPacific
Comments