Press Statement
Afghan court jails Pakistani journalist for four years
15 Jul, 2014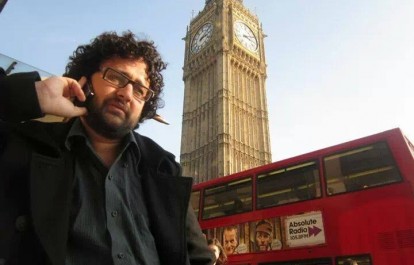 The International Federation of Journalists (IFJ) joins the Pakistan Federal Union of Journalists (PFUJ) in expressing concern over the harsh prison sentence imposed on TV journalist Faizullah Khan and demands the Afghan government review the case with a view to granting Khan early release.
On July 12 Khan, a reporter for ARY News TV based in Karachi, was sentenced to four years jail for entering Afghanistan without proper documentation. A local court in Jalalabad dropped espionage charges that had also been made against him. Khan was on an assignment to interview a Taliban leader when he was arrested.
The PFUJ has condemned the court's sentence and urged the Afghan government to withdraw the charges. The PFUJ said: "The Afghan government should understand that Faizullah Khan was working as a journalist, not as a spy, and should be released as soon as possible on humanitarian grounds."
The PFUJ, expressing solidarity with the journalist, has urged the Pakistan government to raise the issue with Afghan government at the highest level and seek Khan's early release.
The IFJ urges the Afghanistan and Pakistan governments to act swiftly for safe return of the journalist and to respect the rights of journalists gathering information. The IFJ said: "It's regrettable the court has handed down such an excessive punishment. Journalists should be allowed to carry out their duties, including seeking a legitimate interview for a news story. Journalists sometimes take enormous risks to investigate stories for the betterment of the society; and the role of journalists should be considered in cases such as this without recourse to a wildly excessive jail term."
Both Pakistan and Afghanistan are dangerous regions for journalists to operate in, with poor safety and security situations and impunity in attacks on journalists. The IFJ urges the journalists operating in the region to remain vigilant about the possible dangers especially when traveling to far-flung areas.
Written By

IFJ Asia-Pacific
The IFJ represents more than 600,000 journalists in 140 countries.
For further information contact IFJ Asia-Pacific on +61 2 9333 0946
Find the IFJ on Twitter: @ifjasiapacific
Find the IFJ on Facebook: www.facebook.com/IFJAsiaPacific
Comments