Press Statement
Afghan journalist detained for a day over news
07 Feb, 2017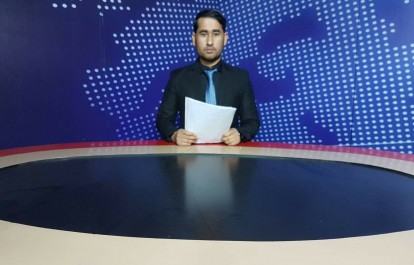 The International Federation of Journalists (IFJ) joins its affiliate the Afghan Independent Journalists Association (AIJA) in strongly condemning the detention of a television journalist on February 4 in Lashkargah, the provincial capital of Helmand, Afghanistan. The IFJ demands that the state authorities refrain from any action that intimidates journalists.
Sadiq Safi, the Station Manager of Khawar TV channel in Helmand province, was detained for a day by the National Department of Security (NDS) for broadcasting a news report alleging that the governor was helping land mafia and selling government property. Safi denied the governor's office charge that the news was fake and provided AIJA a video clip of the provincial council members' comments on the topic as credible sources for his news story.
Samandar Khan, the AIJA President said: "According to law, all media and journalists' cases need to be referred to the governmental Media Commission by the security agencies. Security officials have no right to arrest or investigate journalists without the Commission's permission. Media and journalists in Helmand province are facing a difficult situation due to increasing insecurity and threats. Such incidents will force them to stop reporting on critical issues and instead exercise self-censorship."
AIJA leadership is calling on the government to investigate the case and take action against provincial officials for the illegal detention of journalist.
The IFJ said: "The IFJ condemns the detention of journalist Sadiq Safi and urges the Afghanistan authorities to probe the incident and appropriately punish the responsible officials. Moreover, the IFJ urges the local authorities and government to ensure safety and security for journalists in the provinces and allow them to freely and fearlessly fulfill their duties."
Written By

IFJ Asia-Pacific
The IFJ represents more than 600,000 journalists in 140 countries.
For further information contact IFJ Asia-Pacific on +61 2 9333 0946
Find the IFJ on Twitter: @ifjasiapacific
Find the IFJ on Facebook: www.facebook.com/IFJAsiaPacific
Comments