Press Statement
Afghan journalist killed on his way to work
19 Mar, 2019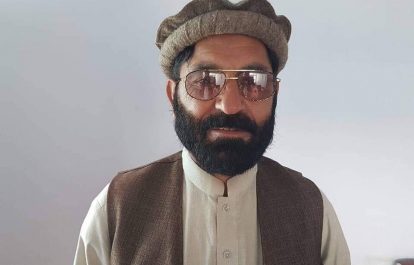 Afghan journalist Sultan Mohammad Khairkhah was shot and killed as he drove to work on March 17 in Khost, south eastern Afghanistan. The International Federation of Journalists (IFJ) and its affiliate the Afghan Independent Journalists Association (AIJA) condemned the brutal murder and demanded an immediate investigation.
Khairkhah worked for the Afghan National TV channel and hosted several social programs. He was shot near the police checkpoint in Khost and died in hospital from his injuries.
The Taliban denied responsibility for the journalists killing.
AIJA vice president Hujatullah Mujadidi condemned the incident and urged the Afghan security community to arrest the prepetrators.
Anthony Bellanger, general secretary of the IFJ said: "We condemn the murder of Sultan Mohammad Khairkhah. The Afghan authorities must take immediate action to investigate the murder and bring those responsible to justice. Journalists must be safe to continue their work."
According to IFJ statistics, Afghanistan was the deadliest country for journalists in 2018, with 16 journalists and media workers killed. Khairkhah is the third journalist killed in Afghanistan this year.
Written By

IFJ Asia-Pacific
The IFJ represents more than 600,000 journalists in 140 countries.
For further information contact IFJ Asia-Pacific on +61 2 9333 0946
Find the IFJ on Twitter: @ifjasiapacific
Find the IFJ on Facebook: www.facebook.com/IFJAsiaPacific
Comments