Press Statement
Afghan journalists assaulted by police covering New Year celebrations
23 Mar, 2017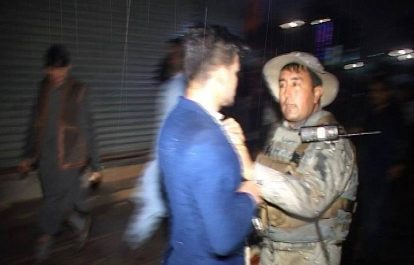 The International Federation of Journalists (IFJ) joins the Afghan Independent Journalist Association (AIJA) in condemning the assault on TV journalists in Balkh Province, Afghanistan by a police officer on March 22. The IFJ demands immediate action against the police officer.
Ahmad Bashir Attayee, a news reporter for Ariana News TV, was assaulted by a police officer while he was covering Nowroz (Persian New Year) celebrations in Balkh around 8 pm. Cameraman Ahmad Waled Sediqi was also beaten for recording the assault on the reporter and his camera was broken.
AIJA had contacted the authorities to investigate the issue and publicly report on the findings . Hujatullah Mujadidi, the AIJA vice president, said: "The immunity of the criminals and violators of the press rights encourages more entities and individuals to limit access to information. Hundreds of cases of press freedom violations have been reported by the AIJA but the government agencies have not worked to proceed with the investigation and prosecution of the cases."
The AIJA has condemned the unwillingness of the government to prosecute criminals who violate the rights of the journalists. The AIJA statement added: "The AIJA urges the government to act and prosecute the responsible police officer involved in the assault of the Ariana news reporter".
The IFJ said: "The IFJ condemns the assault on journalist Bashir Atai by a police officer. It's sad that police officers who should ideally be protecting journalists and public was involved in assaulting a journalist while he was covering a public event. The IFJ urges the Afghan government to investigate and prosecute the guilty police officer and ensure that such incidents are not repeated in future."
Written By

IFJ Asia-Pacific
The IFJ represents more than 600,000 journalists in 140 countries.
For further information contact IFJ Asia-Pacific on +61 2 9333 0946
Find the IFJ on Twitter: @ifjasiapacific
Find the IFJ on Facebook: www.facebook.com/IFJAsiaPacific
Comments