Press Statement
Afghanistan: 11 Taliban members arrested in connection with journalist killing
11 Apr, 2021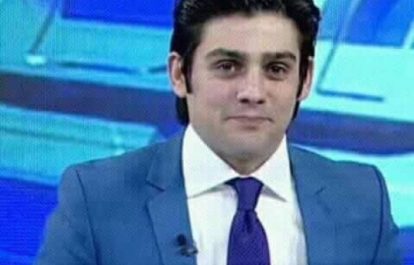 In a key development in the fight against impunity, Afghanistan's police arrested 11 Taliban members on April 7 for their suspected role in a series of targeted killings, including that of journalist Yama Siawash. The International Federation of Journalists (IFJ) welcomes the arrests and calls for justice to be secured in accordance with the rule of law.
Acting on a tip-off, the Kabul police located and arrested 11 members of a Taliban cell, including Abdul Saboor, the ringleader of the group.  According to Afghanistan's First Vice President, Amrullah Saleh, a stash of 'sticky bombs' and Improvised Explosive Devices (IEDs) were found in the group's hideout during a police search.
Eight of the Taliban group members were arrested in Kabul and another three were arrested in the Logar and Laghman provinces. Following the arrests, the Interior Ministry presented the arrested suspects before the media on April 8. Nine of the suspects confessed their involvement in a series of targeted murders, including the murder ofmedia adviser to the Central Bank and former TOLO News journalist Yama Siawash.
Group leaderAbdul Saboor was reported to have confessed to plotting the murder of Yama Siawash. However, Siawash's family rejected the claim that the ringleader and murderer in Yama Siawash's killing had been arrested and said the government must produce plausible evidence in connection to the murder.
Journalist Yama Siawash was killed on November 7, 2020, in a  targeted explosion in the Makrorayan-e-Char area of Kabul.
According to the IFJ killed list report 2020, nine journalists and media workers were murdered in 2020 in Afghanistan. Targeted killings of journalists, right activists, religious leaders and civil society activists have become more frequent in recent months as violence escalates in Afghanistan despite ongoing peace talks with the Taliban.
The IFJ said: "The IFJ welcomes the arrest of suspects in this killing and calls for a swift resolution to bring the perpetrators to justice. The IFJ also calls on the government to meet with the victims' families to address their critical concerns."
Written By

IFJ Asia-Pacific
The IFJ represents more than 600,000 journalists in 140 countries.
For further information contact IFJ Asia-Pacific on +61 2 9333 0946
Find the IFJ on Twitter: @ifjasiapacific
Find the IFJ on Facebook: www.facebook.com/IFJAsiaPacific
Comments