Press Statement
Afghanistan: AFP driver killed in suicide attack
26 Jul, 2018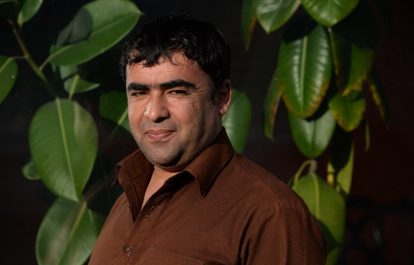 The International Federation of Journalists (IFJ) has condemned the killing of Mohammad Akhtar, a 31-year-old driver for Agence France Presse (AFP), in a suicide attack in Kabul, Afghanistan, which left a total of 25 people dead. The IFJ demands that the perpetrators of this terrible attack be held accountable.
Akhtar was on his way to work when the attack, which has been claimed by the Islamic State group, was perpetrated in the surroundings of the Hamid Karzai International Airport. The attack targeted supporters of Afghan Vice President, Abdul Rashid Dostum, who were welcoming him on his return from exile.
Akhtar was buried in Kabul's Gul Dara district on 23 July. He leaves a wife and four children, the youngest only a few months old. Akhtar is also related to Shah Marai, AFP's chief photographer who was killed in April 2018.
Akhtar was the third AFP staff killed in Afghanistan since 2014 when Sardar Ahmad was killed in a Taliban attack. Afghanistan is the deadliest country in the world for journalists, with 12 journalists and media staff killed in 2018 so far.
"Once again our bureau in Kabul has suffered a devastating blow," said Michele Leridon, AFP Global News Director. AFP announced that Akhtar had worked for them since 2007.
The IFJ has said: "The IFJ condemns the killing of media staff Mohammad Akhtar in Afghanistan and demands justice to him by ensuring punishment to those involved in this attack. The killing once again highlighted the precarious conditions of journalists in Afghanistan; a country under the grip of violence targeting unsuspecting innocent people, including journalists."
Written By

IFJ Asia-Pacific
The IFJ represents more than 600,000 journalists in 140 countries.
For further information contact IFJ Asia-Pacific on +61 2 9333 0946
Find the IFJ on Twitter: @ifjasiapacific
Find the IFJ on Facebook: www.facebook.com/IFJAsiaPacific
Comments