Press Statement
Afghanistan: Ariana News journalist killed in targeted explosion
17 Jun, 2021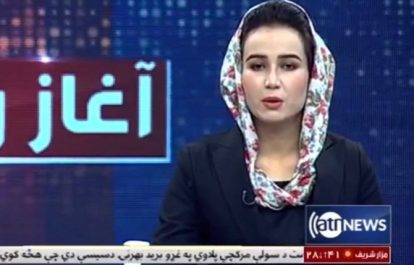 Mina Khairi, a 27-year-old presenter of Ariana News, who was seriously injured in targeted explosion on June 3 in Kabul, later died in hospital the same day. The International Federation of Journalist (IFJ) and its Afghanistan affiliate the Afghan Independent Journalists' Association (AIJA) is alarmed by the increased targeting of women journalists and urges action by the Afghan government. 
Khairi, her mother and two others were killed by the car bomb attack, which occurred in the Chahar Qala  area of Kabul's District 6 area on June 3. Khairi's sister, Hasina Khairi, was also critically injured in the explosion and died three days later on June 6. The bombing targeted a public minivan carrying the journalist, her mother, sister and other passengers when it exploded at around 2 pm. Another six civilians were also injured in the explosion. The family was returning home after buying some food.
No group has yet claimed responsibility, while the Taliban has publicly denied involvement in the incident. The Taliban, however, issued a warning to Afghanistan journalists on May 5 against presenting "one-sided news in favor of Afghanistan's intelligence".
Mina Khairi is the fourth female media worker to be killed in 2021. On March 2, three female media workers from Enikass TV's dubbing division: Mursal Wahidi, Sadia Sadat, and Shahnaz Roafi, were gunned down in a targeted attack.
According to recently released IFJ South Asia Press Freedom Report Truth in a Time of Contagion: The Viral Frontline documented ten journalists' killings in Afghanistan in the period May 1, 2020 and April 30, 2021 as well as rising incidents of threats and intimidation of journalists.
The AIJA said: "We condemn the incident terming it a 'barbaric act'. The AIJA urges the government of Afghanistan to do its utmost to prevent attacks on journalists and media workers." 
The IFJ General Secretary, Anthony Bellanger, said: "The IFJ expresses its serious concern to the recent wave of murder of female journalists in targeted attacks in Afghanistan. This latest attack highlights the critical need for extra security for journalists and a clear strategy to combat the targeted attacks against women journalists."
Written By

IFJ Asia-Pacific
The IFJ represents more than 600,000 journalists in 140 countries.
For further information contact IFJ Asia-Pacific on +61 2 9333 0946
Find the IFJ on Twitter: @ifjasiapacific
Find the IFJ on Facebook: www.facebook.com/IFJAsiaPacific
Comments