Press Statement
Afghanistan: Armed Taliban officers prevent journalists' press conference
27 Jan, 2022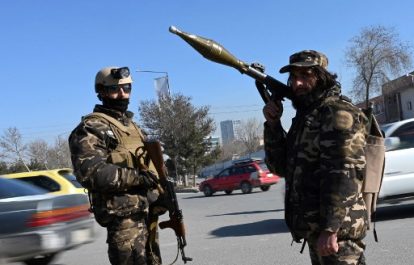 Armed Taliban forces physically prevented a press conference on the crisis situation facing Afghan media workers due to take place on 26 January at the headquarters of IFJ-affiliate, the Afghan National Journalists Union (ANJU). Two of the organisers were detained for several hours.The International Federation of Journalists (IFJ) stands in solidarity with its Afghan affiliate and urges the Taliban to stop repressive actions against the media and journalists' unions.
The press conference had been organised by the Afghan Journalists Federation (AJF) which brings together 11 media and support organisations, including ANJU. Before it began, Taliban military forces stormed the conference venue and prevented national and international media present from covering the event.
The Taliban authorities arrested two members of the AJF who were later released with a warning not to take part in press freedom activities anymore.
The press conference was organised to discuss the harsh conditions of journalists and media in Afghanistan under the Taliban rule. The country has become one of the most dangerous territories for journalists and media workers, who receive threats from the authorities daily despite Taliban promises to respect press freedom.
In a statement, the AJF apologised to international and national reporters who couldn't attend the press release and called on the Taliban "to cooperate and coordinate with media organisations instead of creating problems and fear for journalists in Afghanistan".
IFJ General Secretary, Anthony Bellanger, said: "The Taliban is demonstrating every day that they have no interest in opening debates over the difficult situation of journalists and media in Afghanistan but to silence those who aim to denounce it. The IFJ strongly condemns the Taliban's continued efforts to stifle press freedom and the ongoing repression of journalists' activities".
Written By

IFJ Asia-Pacific
The IFJ represents more than 600,000 journalists in 140 countries.
For further information contact IFJ Asia-Pacific on +61 2 9333 0946
Find the IFJ on Twitter: @ifjasiapacific
Find the IFJ on Facebook: www.facebook.com/IFJAsiaPacific
Comments