Press Statement
Afghanistan: Deathly day for Shamshad TV with one dead and seven injured
29 Jul, 2019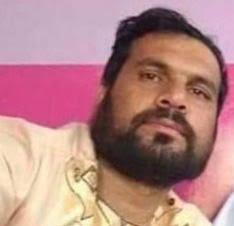 A media security guard has been shot and killed, while another seven media workers have been injured from a car bomb blast near private broadcaster Shamshad TV in Kabul. The International Federation of Journalists (IFJ) joins its affiliate the Afghanistan Independent Journalist Association (AIJA) in strongly condemning the two separate attacks in yet another deathly day for the media in Afghanistan.
At 8am on Monday, July 1, a car packed with explosive devices was driven into the area of Kabul near the private broadcaster Shamshad TV. Five men and two women media workers were injured in the explosion which is reported to have been targeting defence and government offices in the area. The Taliban has claimed responsibility for the blast.
Just hours later, at 12.50pm, a security guard from the same network handed over his shift to another security guard and left to go home. The guard, Abdul Rauf Eymal Zay, was shot dead as he walked out to the street where Afghan security forces and foreign troops were deployed. In 2018, another security guard of Shamshad TV was also killed in an attack in the area.
AIJA has urged the Afghan government to carry out a thorough investigation into the shooting of Eymal Zay and the bombing of Shamshad TV. It again reiterated the urgent need to prioritize the safety of media in the country.
IFJ monitoring shows that Afghanistan was the world's deadliest country for journalists in 2018, with 16 journalists and media workers killed.
The IFJ general secretary, Anthony Bellanger, said: "The IFJ has joined its affiliate to condemn the attack. We demand that authorities in Afghanistan to conduct the immediate investigation into this attack on media workers from Shamshad TV. We also call the government of Afghanistan to substantially increase its efforts to improve the dire safety situation for journalists in Afghanistan."
Written By

IFJ Asia-Pacific
The IFJ represents more than 600,000 journalists in 140 countries.
For further information contact IFJ Asia-Pacific on +61 2 9333 0946
Find the IFJ on Twitter: @ifjasiapacific
Find the IFJ on Facebook: www.facebook.com/IFJAsiaPacific
Comments