Press Statement
Afghanistan: Government drops controversial media law amendment
17 Jul, 2020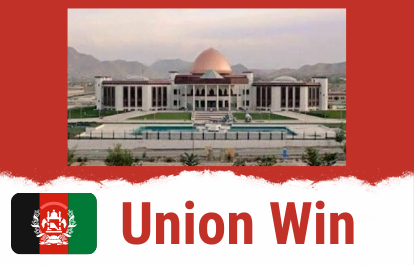 The proposed amendments to Afghanistan's media law introduced to Parliament in June has been dropped following strong criticisms from Afghanistan's media. The International Federation of Journalists (IFJ) and its affiliate the Afghan Independent Journalists Association (AIJA) welcome the withdrawal of the controversial amendment to the media law.
The amendment initially introduced into Parliament in June sought to restrict media outlets and investigative reporting, providing security agencies with access to sources of media reports. On June 20, Afghanistan's Upper House of Parliament opposed the proposed amendment. The government withdrew the bill on June 24. In an open letter to Afghanistan's president Ashraf Ghani, media outlets and institutions voiced their opposition to the amendments.
The government formed a committee to begin consultation with media outlets for the amendment of Afghanistan's media law after it was proposed, but the committee vetoed the amendment.
AIJA said: "Afghanistan Independent Journalists Association welcomes the veto. The current media law is a comprehensive law that does not need serious amendment."
The IFJ said: "The IFJ welcomes the positive outcome on this consultation that followed the media's guidance and inputs. The IFJ hopes the government will continue to work collaboratively with media workers to promote press freedom and the rights of working journalists."
Written By

IFJ Asia-Pacific
The IFJ represents more than 600,000 journalists in 140 countries.
For further information contact IFJ Asia-Pacific on +61 2 9333 0946
Find the IFJ on Twitter: @ifjasiapacific
Find the IFJ on Facebook: www.facebook.com/IFJAsiaPacific
Comments