Press Statement
Afghanistan: "I will become the voice for the voiceless", says an Afghan journalist exiled in New Zealand
12 Aug, 2022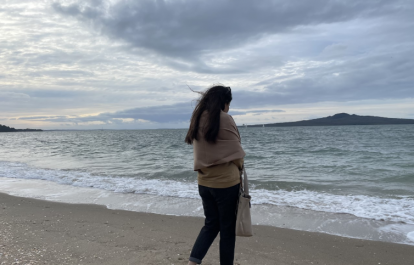 In the year following the Taliban's takeover of Kabul, the IFJ has received thousands of requests for assistance from journalists and media workers on the ground, ranging from requests for support for evacuation to financial assistance and emergency housing. The IFJ has committed to assisting as many cases as possible, lobbying international governments to increase their humanitarian efforts and fast track the applications of those media workers fleeing Afghanistan.
With support from the IFJ and the Government of New Zealand, one family of Afghan journalists was able to successfully resettle in New Zealand in July 2022. Read their story.
"We have just completed our journey from the dreadful nightmares given to us by the Taliban, to our safe destination, New Zealand, with the help of the IFJ. 
While being a proud member of our new home, New Zealand, and working for its development, I will also use the opportunity to become the voice for the voiceless. I will become a voice for press freedom in Afghanistan, which is currently censored, and a support for Afghan women who have been the victim of the cruelty of the Taliban for ages.
The adversity began in our lives from the first day of the Taliban's takeover of Kabul. We lost our home, we lost each other, lost my father and my uncle. We were displaced and had to flee to Pakistan with some family members. We were accommodated by the IFJ. They provided assistance with food and resettlement.
We owe this new chance of living life to the saviour organisation of the IFJ. 
We are safe now. The IFJ and the Government of New Zealand rescued our lives by granting us visas and providing assistance with resettlement. We are living in one of the most secure countries in the world, New Zealand, but we are still spending every day and night thinking about our beloved ones left behind in Afghanistan and Pakistan who continue to receive threats both from the Taliban and ISIS.
This is a long story to tell…"
Support for Afghan journalists in New Zealand – IFJ affiliate E tū
In the wake of the Taliban's takeover of Afghanistan in August of last year, the IFJ and its affiliate, E tū, assisted with the evacuation effort of Afghan journalists and their families to New Zealand. Upon receiving their visas, the small number of journalists and their families were provided with accommodation to transit locations and airfares to New Zealand. On arrival, the families have full access to welfare, housing, and education support.
With the assistance of New Zealand's Associate Immigration Minister and former journalist, Phil Twyford, E tū is now organising a meeting with those Afghan journalists who have resettled in New Zealand to facilitate their return to work. A networking event, to be held in collaboration with key New Zealand-based journalists and media employers, will aim to enable them to continue to work in journalism and find employment within New Zealand media organisations. E tū continues to seek additional opportunities to provide assistance where possible so that these families can begin to rebuild their lives and careers.
Written By

IFJ Asia-Pacific
The IFJ represents more than 600,000 journalists in 140 countries.
For further information contact IFJ Asia-Pacific on +61 2 9333 0946
Find the IFJ on Twitter: @ifjasiapacific
Find the IFJ on Facebook: www.facebook.com/IFJAsiaPacific
Comments