Press Statement
Afghanistan: Journalist Abdul Hannan Mohammadi released from jail
05 Oct, 2022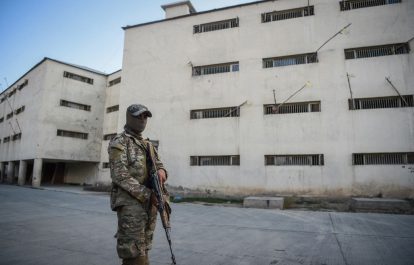 On June 12, members of the General Directorate of Intelligence arrested Abdul Hannan Mohammadi, a journalist for Pajhwok Afghan News, while he was travelling to the Hessay-e-Awwal district of Kapisa province for an assignment.
Mohammadi was taken to an undisclosed location where he was reportedly tortured. Family members were not permitted access to visit him.
A spokesperson for the Taliban provided no justification for Mohammadi's arrest but said that it was unrelated to his work as a journalist. However, the journalist's family disputed this claim.
According to the Afghanistan Journalists Center, a local journalist said that the Taliban suspected Mohammadi was linked with insurgent group the National Resistance Front of Afghanistan due to his news coverage.
Last month, Mohammadi's family sent a letter of complaint to the Taliban calling for Mohammadi's immediate release.
Since the Taliban's takeover of Afghanistan in August 2021, journalists and media workers have faced numerous challenges including attacks, censorship, harassment, intimidation, and arrest. On August 10, the Taliban assaulted a reporter and her crew during a live broadcast. A week later, the Taliban harassed and arrested American journalist, Ivor Shearer, and Afghan producer, Faizullah Faizbakhsh, as they filmed a documentary on the history of Afghanistan.
The AIJU said: "While welcoming Mr. Mohammadi's release, the AIJU asks the forces of the Islamic Emirate to resolve any problems with journalists and media through the Media Violations Commission. The AIJU wants the Islamic Emirate to act as soon as possible regarding the release of Mr. Khalid Qadri and Mirza Hasni, two former media workers in prison."
The IFJ said: "The arbitrary detainment and torture of Abdul Hannan Mohammadi is a grave violation of press freedom and his release is a welcome development. The IFJ urges the Taliban to immediately free all detained journalists and media workers and safeguard the rights of the press."
Written By

IFJ Asia-Pacific
The IFJ represents more than 600,000 journalists in 140 countries.
For further information contact IFJ Asia-Pacific on +61 2 9333 0946
Find the IFJ on Twitter: @ifjasiapacific
Find the IFJ on Facebook: www.facebook.com/IFJAsiaPacific
Comments