Press Statement
Afghanistan: Journalist and TV station employee killed in targeted bombing
31 May, 2020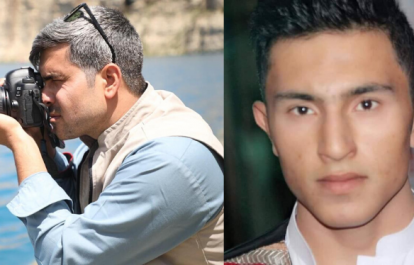 A roadside bomb killed Khurshid TV journalist, Zamir Amiri and technician Shafiqullah Zabih, who were on a bus carrying 15 Khurshid TV employees. The International Federation of Journalist (IFJ) and its affiliate the Afghan Independent Journalists' Association (AIJA) condemn the deadly attack and urge the Afghanistan government to bring the killers to justice.
The bus carrying Khurshid TV station employees was in Kabul, Afghanistan's capital when it was attacked on May 30, killing Zamir Amiri and Shafiqullah Zabih. According to AIJA at least seven people were injured, including six other Khurshid TV staff and the driver.
The interior ministry's deputy spokesperson, Marwa Amini said the attackers targeted the Khurshid TV vehicle. The Islamic State of Iraq and the Levant (ISIL, ISIS) group, who are responsible for many of the deadliest attacks in Afghanistan in recent years, claimed responsibility for the attack.
In August 2019, a similar attack struck a Khurshid TV van, injuring three employees and killing two passers-by. Afghanistan is one of the world's deadliest countries in the world journalists. According to the IFJ South Asia Press Freedom Report, six journalists were killed in Afghanistan in the last year.
AIJA said: "AIJA expresses heartfelt condolence to the families and colleagues of the killed media workers. We call on Afghan government to investigate the case and punish the guilty."
IFJ General Secretary Anthony Bellanger said: "The IFJ extends its condolences to the family and friends of Zamir Amiri, Shafiqullah Zabih and those injured in the attack. The targeted attack and killings highlight the hazardous lives of journalists in Afghanistan and the dire need to confront the culture of impunity and the issue of journalists' safety. The IFJ urges Afghan authorities to investigate the murder and bring Zamir Amiri and Shafiqullah Zabih's killers to justice."
Comments