Press Statement
Afghanistan: Journalist killed in election attack
27 Sep, 2019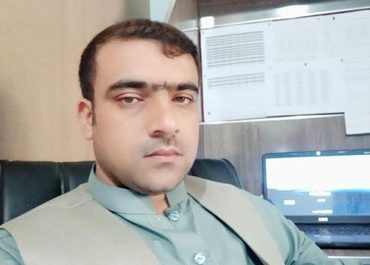 Abdul Hamid Hotaki, a political talk show host at Hewad independent public media group, was critically injured in an explosion near the campaign office of President Ashraf Ghani, in the southern city of Kandahar at approximately 8:30pm on September 24. Hotaki died in the hospital the following day. The International Federation of Journalists (IFJ) and its affiliate the Afghan Independent Journalists Association (AIJA) condemn the killing and urge the authorities to investigate the circumstances surrounding the explosion.
Hotaki was on his way to pick up medicine from a clinic when he was caught up in the bombing. The explosion also killed three other people, including a child. Seven others were wounded in the blast.
Hotaki is the first journalist to be killed during the country's current presidential election campaign with the election due to take place on Saturday, September 28.
Afghanistan's Interior Ministry blamed Taliban militants for the attack.
Afghanistan was the most dangerous country in the world for journalists in 2018 with sixteen deaths recorded by the IFJ in its annual killed journalist list. Security fears have been a key concern for the election. A suicide bombing killed 26 people last week near an election rally in Parwan Province, north of Kabul, where the incumbent president was due to speak.
Ghani and his leading rival, Abdullah Abdullah, are among 16 candidates in the upcoming election. Following Saturday's election, the top two candidates will then contest a runoff election.
AIJA expressed condolences to the Afghan media company and to Hotaki's family.
IFJ General Secretary Anthony Bellanger said: "Afghanistan remains a deadly and volatile country for journalists and we again call on Afghanistan's government to ensure it meets its commitments to provide every protection for media workers and also to ensure justice is delivered in finding those responsible for this heinous attack. The IFJ expresses its deepest condolences to Hotaki's family and to the Afghan media at this time."
Written By

IFJ Asia-Pacific
The IFJ represents more than 600,000 journalists in 140 countries.
For further information contact IFJ Asia-Pacific on +61 2 9333 0946
Find the IFJ on Twitter: @ifjasiapacific
Find the IFJ on Facebook: www.facebook.com/IFJAsiaPacific
Comments