Press Statement
Afghanistan: Journalists detained and assaulted amid ongoing insecurity
27 Jul, 2022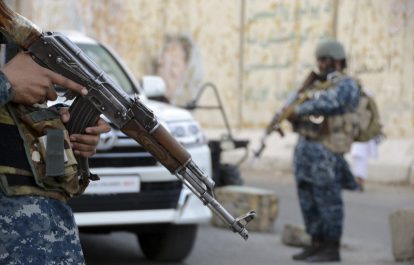 A female journalist was allegedly assaulted and threatened by Taliban officials on July 20 and another detained on July 26 amid continuing attacks on Afghanistan's media. The International Federation of Journalists (IFJ) and its affiliate, the Afghan Independence Journalists (AIJA), condemn the assault and detainment of the journalists and call for an immediate investigation into the incidents.
Dost Radio presenter Selagi Ehsaas was attacked by unknown assailants while she returned home in Moi Mubarak village of the Surkh Rod district, Nangarhar province, on July 20.
The unidentified gunmen stopped Ehsaas, stole her phone and beat her with a gun, leaving her unconscious. Ehsaas was taken to a local hospital for treatment.
It is alleged that the assailants were Taliban fighters who threatened the journalist to quit her job. The Information and Culture Department of the Taliban in Nangarhar province has denied its involvement in the assault.
Ehsaas, a reporter for Dost Radio, was formerly a presenter at the Enikaas radio and television network prior to the Taliban's takeover of Afghanistan in August 2021.
Sahar Sirat Safi, manager of Dost Radio, was also detained on June 6 for 28 days by Taliban officials.
In a separate incident, Taliban intelligence agents detained Salam Watandar senior reporter Alaeddin Erkin in the Faryab province on July 25. The Afghanistan Journalists Center reported that the journalist was held for two hours after being questioned at the General Directorate of Intelligence. Taliban officials did not provide a reason for Erkin's detainment.
The United Nations Mission in Afghanistan (UNAMA) has reported a worsening situation for Afghanistan's media including, an exodus of journalists, mass closures of free media, and rising threats, violence and restrictions toward journalists.
The AIJA said: "We will investigate the matter thoroughly in coordination with the local authorities, and our demand is to prevent such incidents in future because they are repeated. The incidents will weaken freedom of expression and self-censorship among the Afghan media community."
The IFJ said: "Attacks on Afghan journalists and media workers by both the Taliban and other actors are blatant violations of press freedom. The IFJ calls for an immediate investigation into the attack on Selagi Ehsaas and detainment of Alaeddin Erkin."
Written By

IFJ Asia-Pacific
The IFJ represents more than 600,000 journalists in 140 countries.
For further information contact IFJ Asia-Pacific on +61 2 9333 0946
Find the IFJ on Twitter: @ifjasiapacific
Find the IFJ on Facebook: www.facebook.com/IFJAsiaPacific
Comments