Press Statement
Afghanistan: Journalists missing and detained as attacks to media continue
16 Jun, 2022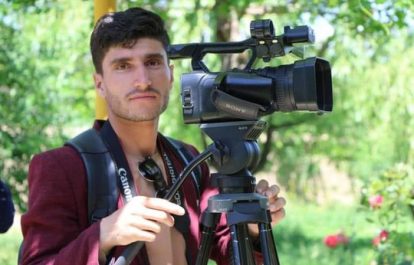 One journalist is missing, and two others have been arrested by Taliban authorities since the beginning of June amid mounting attacks on Afghanistan's media. The International Federation of Journalists (IFJ) and its Afghan affiliates, Afghanistan's National Journalists Union (ANJU) and the Afghan Independent Journalists Association (AIJA), condemn the Taliban's increasing arbitrary arrests of journalists and media workers and call for an investigation into the disappearance and arrests of the three journalists.
Pajhwok Afghan News correspondent and AIJA provincial deputy, Abdul Hanan Mohammadi, was reported missing on Sunday 12 June. His family said he was last seen leaving his home with friends in the Hisa-e-Awal district of the Kapisa province.
Mohammadi's brother, Ishaq Mohammadi, said the journalist was detained by the Islamic Emirate security forces. According to his family, the journalist had previously been threatened by the Taliban.
In a statement on June 13, IFJ affiliate AIJA said that they are investigating the case. President of AIJA, Hujatullah Mujadidi and Vice President, Farhad Behrooz, met with the Deputy Governor of Kapisa Province Sheikh Asadullah Sinan, and the Director of Information and Culture to advocate for Mohammadi's release.
The reason for Mohammadi's disappearance is unknown. According to the AIJA, Kapisa officials said the arrest was not in connection with his work as a journalist. His family has received no further information regarding his disappearance.
In a separate incident, Taliban officials arrested Panjshiri journalist Farhad Amiri while he was working in Kabul. Amiri's family says that they have received no information regarding the reason for his arrest or his current place of detainment.
In early June, journalist and human rights activist Maiwand Wafa was arrested by the Taliban. His family have also received no information regarding his arrest and Taliban officials have refused to comment on the case.
The arrest and disappearance of the three journalists is the latest example of escalating media rights violations in Afghanistan. In the latest South Asia Press Freedom report, the IFJ documented 75 media rights violations, including 12 killings and 30 arrests, in Afghanistan from May 2021 to April 2022. An estimated 1,000 journalists have fled the country since the Taliban takeover, with threats, harsh restrictions, and economic collapse leading to mass closures of media outlets.
The ANJU said, "The Taliban claimed that they are all criminal cases. There is no case to prove that it is criminal unless for the purpose of being journalists and free media. This is the approach they are implementing, and we need to investigate more about such cases and reflect the reality of their actions to the world and take actions for the safety and impunity of Afghan journalists."
The AIJA said: "The [AIJA] leadership has travelled to Kapisa province to clarify the destiny of Abdul Hanan Mohammadi. Following this trip, it was cleared that Mr. Mohammadi has been arrested by the security forces of Islamic Emirate in Kapisa province… Although local officials in Kapisa province said at the meeting that the detention of Abdul Hanan Mohammadi had not been in connection with media activities, the leadership of AIJA is trying to release him."
The IFJ said, "Since the Taliban's takeover in 2021, journalists and media workers in Afghanistan have experienced frequent persecution and human rights violations. The IFJ calls for an investigation into the disappearance of journalist Abdul Hanan Mohammadi, and the immediate release of journalists Farhad Amiri and Maiwand Wafa."
Written By

IFJ Asia-Pacific
The IFJ represents more than 600,000 journalists in 140 countries.
For further information contact IFJ Asia-Pacific on +61 2 9333 0946
Find the IFJ on Twitter: @ifjasiapacific
Find the IFJ on Facebook: www.facebook.com/IFJAsiaPacific
Comments