Press Statement
Afghanistan: Spike in media violations surrounds Afghanistan election
30 Sep, 2019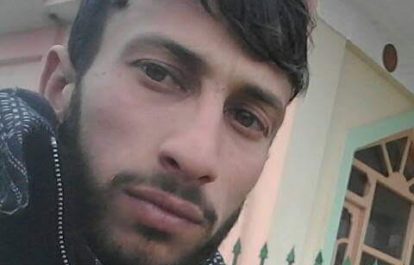 Multiple media violations against journalists were recorded during the fourth round of Afghanistan's presidential elections on Saturday, September 28. The International Federation of Journalists (IFJ) joins its Afghanistan affiliate, the Afghan Independent Journalists Association (AIJA) in highlighting the challenges for journalists in covering elections and calls for stronger efforts to stop election-related violations that impact the media's ability to report.
According to AIJA, at least three journalists were attacked during the weekend election, which was covered by local and international media in various parts of Afghanistan. AIJA also fielded at least ten complaints by journalists regarding access to information, access to voting sites and telecommunications shutdowns.
The first incident occurred the evening ahead of the election at around 5.30pm on Friday, September 27. Rahmatullah Nikzad, a reporter for Al Jazeera TV, was injured when a bullet hit him in his leg in Ghazni province. A second reporter Abdul Rahman Hamad, of Kawoon Ghag Radio, was wounded on September 28 in Baghlan province. He was treated in hospital in Kabul, before returning to work.
In the early hours of September 29, a third journalists Maqbol Noori, of Salam Watandar, reported he was threatened and humiliated and his phone taken when the brother of the chief of the provincial council of Parwan province entered the Jul Saraj voting site with his bodyguards. The incident occurred when the journalist requested to take a picture of him. His phone was later returned when police were called in to intervene.
Blocking of access to reporting was also recorded in the first hours of the election at around 10 am in provinces including Kabul, Khost, Bamyian, Balkh and Faryab. AIJA reported that some issues were resolved with the help of Afghanistan's election commission and other security agencies. One complaint recorded by journalist Said Ismail Sadat, of Sima radio, in Samangan province was that media were denied access to report during vote counting at a local school voting site at Ajani Malika.
In a statement AIJA said it "appreciates efforts of Independent Election commission for cooperation with media which lead to unprecedented coverage of elections and hopes that these problems will not be seen in future elections."
The IFJ said: "With further voting still to come in Afghanistan's presidential election campaign, we call on Afghanistan's election commission and security forces to ensure that all officials are educated and trained to respect the importance of transparency, safety and access to information for the country's media during elections."
Written By

IFJ Asia-Pacific
The IFJ represents more than 600,000 journalists in 140 countries.
For further information contact IFJ Asia-Pacific on +61 2 9333 0946
Find the IFJ on Twitter: @ifjasiapacific
Find the IFJ on Facebook: www.facebook.com/IFJAsiaPacific
Comments