Press Statement
Afghanistan: Taliban bans two radio broadcasts
06 Dec, 2022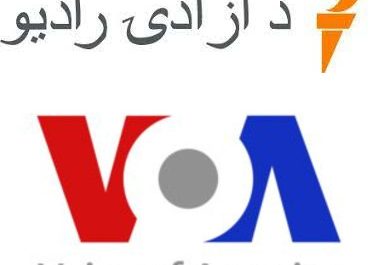 The Taliban have imposed bans on two United States funded broadcasters, Voice of America (VOA) and Radio Free Europe / Radio Liberty FM, across thirteen Afghan provinces, claiming the media outlets had broken press laws and exhibited bias. The International Federation of Journalists (IFJ) joins its affiliate, Afghanistan Independent Journalists Union (AIJU), in condemning the ban and urging Taliban authorities to reverse the decision.
On November 30, the Taliban announced that Voice of America (VOA) and Radio Azadi, an extension of Radio Free Europe/Radio Liberty (RFE/RL) content in Afghanistan was to be banned in thirteen provinces from December 1.
The Taliban claimed that the decision came after complaints were raised over the broadcaster's content, however, Taliban representatives failed to give specifics. According to an article published by VOA, Taliban Foreign Minister Abdul Qahar Balkhi alleged Radio Azadi and VOA had failed to follow Afghanistan's press laws.
VOA began broadcasting in Afghanistan in October 1980, while Radio Azadi launched in 2002. VOA had previously covered the Taliban's discriminatory gender policies, economic hardship, and ongoing violence following the Taliban's rise to power.
Foreign and local outlets have faced increasing pressure and economic hardship since the Taliban's takeover of Afghanistan in August 2021. On March 27, 2022, BBC News Persian, Pashto and Uzbek language bulletins were taken off air by the Taliban. VOA's half-hour Dari and Pashto news bulletin was barred on the same day, while German Broadcaster Deutsche Welle had its political talk show Aashti was stopped from broadcasting on March 29.
AIJU said: "The AIJU terms the closure of the FM broadcast of Voice of America (VOA)) and Radio Free Europe/Radio Liberty (RFE/RL) as an attack on press freedom and freedom of expression. We urge the Ministry of Information and Culture to follow the case seriously."
IFJ said: "The banning of VOA and RFE/RL FM broadcasts is the latest attack by the Taliban on press freedom and the Afghan journalist and media worker community. The IFJ urges the Taliban to allow media to operate independently and without persecution."
Written By

IFJ Asia-Pacific
The IFJ represents more than 600,000 journalists in 140 countries.
For further information contact IFJ Asia-Pacific on +61 2 9333 0946
Find the IFJ on Twitter: @ifjasiapacific
Find the IFJ on Facebook: www.facebook.com/IFJAsiaPacific
Comments