Press Statement
Afghanistan: Taliban force journalist to retract articles
22 Jul, 2022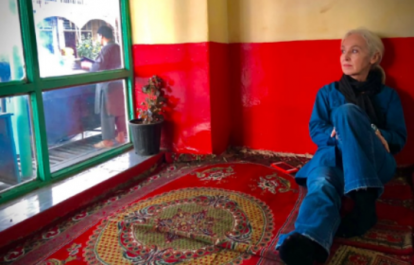 Taliban officials threatened and forced Australian journalist Lynne O'Donnell to publicly retract several articles during the journalist's visit to Afghanistan on July 19. The International Federation of Journalists (IFJ) condemns the harassment of the journalist and urges the Taliban regime to immediately cease their attacks on media freedoms.
Australian journalist Lynne O'Donnell arrived in Afghanistan on July 16 for a week long reporting trip and on July 17, Taliban intelligence agents summoned the journalist for questioning by the General Directorate of Intelligence.
Reporting in Afghanistan for about two decades, O'Donnell was the former bureau chief in Kabul for The Associated Press and Agence France-Presse, and is currently a columnist for Foreign Policy magazine.
Taliban intelligence agents detained O'Donnell for four hours on July 19, claiming that she had broken laws and offended Afghan culture in three to four articles published in 2021. The articles included accusations of Taliban officials forcefully marrying teenage girls and using them as sex slaves and reports about LGBTQ+ people in Afghanistan.
The journalist was threatened with prison and forced to post a public retraction of the articles on Twitter.
"This was a premediated attempt at character assassination and afront to Afghan culture ," O'Donnell's forced Twitter post read. "These stories were written without any solid proof or basis."
O'Donnell was ordered to reveal her sources and all their details as well as any notes, photos, video recordings, and video. The journalist also said she was made to record a video stating that she had not been coerced.
"Tweet an apology or go to jail, said Taliban intelligence. Whatever it takes: They dictated. I tweeted," O'Donnell said.
Taliban Foreign Minister Abdul Qahar Balkhi said that the journalist was denied permission to report in the country due to her support for armed resistance against the regime and falsification of reports.
After being released by Taliban agents, O'Donnell left Afghanistan for Pakistan on July 20.
The IFJ said: "Under Taliban rule, Afghanistan media has experienced an onslaught of media rights violations including, arbitrary arrests, draconian laws and harassment. This is a clear example of the violation of journalists' rights that are taking place in hundreds of cases in Afghanistan. The IFJ condemns the harassment of journalist Lynne O'Donnell and calls for the Taliban to immediately halt the intimidation and attacks on foreign and local media workers."
Written By

IFJ Asia-Pacific
The IFJ represents more than 600,000 journalists in 140 countries.
For further information contact IFJ Asia-Pacific on +61 2 9333 0946
Find the IFJ on Twitter: @ifjasiapacific
Find the IFJ on Facebook: www.facebook.com/IFJAsiaPacific
Comments