Press Statement
Afghanistan: Taliban introduce new restrictions for women broadcasters
27 May, 2022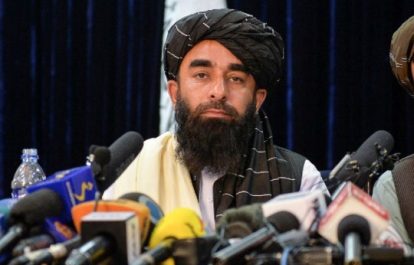 In a further harsh restriction to Afghanistan's media, the Taliban have issued a decree instructing all women television anchors and broadcast journalists to cover their faces while on air. International Federation of Journalists (IFJ) condemns the order and urges the Taliban to allow all women journalists to work independently and without interference.
On May 19, Taliban's Ministry for the Propagation of Virtue and the Prevention of Vice, which was reinstated after the Taliban takeover in the offices of the previous  Ministry of Women's Affairs, issued the decree effective from May 21, which is 'final and non- negotiable'.
Ministry spokesperson, Mohammad Akif Sadeq Mohajir, implied that any female journalists appearing on screen without a face-covering would be forcibly removed from work, while Taliban spokesperson, Zabihullah Mujahid, argued the new rules would help women journalists contribute to their family's modesty and honour.
Any media manager or guardian of a female presenter who fails to obey they order will also be liable under the new laws.
The day following the new directive, female journalists from three Afghan media organisations defied the orders and broadcast with their faces visible. However, after "pressure and threats from the Taliban", they began to adhere to the order on May 22, with male journalists wearing masks on air to in solidarity with their female colleagues
At present, women broadcaster in Afghanistan televisions such as TOLOnews, Ariana Television, Shamshad TV and 1TV, wear full hijabs and face-covering veils that allow only their eyes to be seen.
Women journalists and media activists have said the directive is a 'warning to women journalists' and a 'planned attempt to erase women from the media'.
On May 7, the Ministry for the Propagation of Virtue and Prevention of Vice issued a decree to all Afghan women to wear a hijab or headscarf, with so-called 'male guardians' of those women who breach the code facing imprisonment for repeated violations.
The IFJ said: "The Taliban's new directive is one of many measures to systematically erase women journalists from working in the media and is a complete violation of freedom of press and expression. The IFJ urges the Taliban authorities to immediately withdraw the provision and allow all journalists to work freely and independently."
Comments