Press Statement
Afghanistan: Two journalists arrested in Kabul while filming documentary
24 Aug, 2022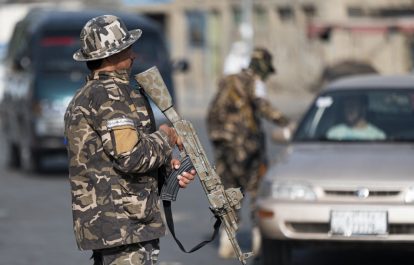 Shearer and Faizbakhsh were filming in the Sherpur district of Kabul, where Al-Qaeda leader Ayman al-Zawahiri was killed in a United States drone strike earlier in August, when they were approached by Taliban authorities.
After answering questions regarding their purpose in the area and presenting their identification cards, passports and work permits, the media workers' mobile phones were seized before they were blindfolded and detained.
Though Taliban officials have yet to provide a reason for the arrests, according to a Voice of America source, it is believed the Taliban were attempting to prevent coverage of the killing of al-Zawahiri.
On August 22, the IFJ's affiliate, the ANJU approached Taliban authorities intending to obtain information about the incident and the whereabouts of the two journalists, however, no details were provided.
Shearer arrived in Afghanistan in February after receiving a work permit from the Taliban Ministry of Foreign Affairs to produce a documentary on the history of Afghanistan. Since his arrival, he has been involved in several film and documentary projects and has recently begun working alongside Faizbakhsh.
Shearer's work has been the subject of scrutiny from the Taliban in recent months. He was first approached in June and asked to present all of his work in Afghanistan to the Ministry of Foreign Affairs, and again in July.
The ANJU said: "The ANJU condemns the arrest of the journalists working for public access to information and free media. We urge Taliban authorities to release the journalists immediately."
The IFJ said: "The growing number of Afghan journalists arbitrarily detained in Afghanistan demonstrates the Taliban's complete disregard for press freedom. The IFJ urges the Taliban to immediately release Ivor Shearer and Faizullah Faizbakhsh and ensure journalists and media workers can carry out their work without interference, harassment, and intimidation."
Written By

IFJ Asia-Pacific
The IFJ represents more than 600,000 journalists in 140 countries.
For further information contact IFJ Asia-Pacific on +61 2 9333 0946
Find the IFJ on Twitter: @ifjasiapacific
Find the IFJ on Facebook: www.facebook.com/IFJAsiaPacific
Comments