Press Statement
Alert: Exiled Pakistani journalist found dead in Sweden
04 May, 2020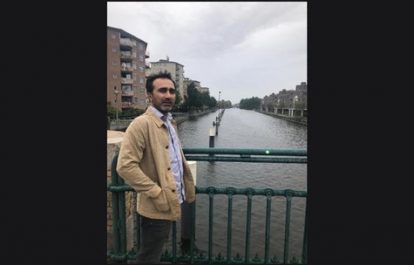 Previously missing Sajid Hussain, 39, editor-in-chief of Balochistan Times was found dead in Sweden's Uppsala on April 23. On May 1, Swedish police confirmed the dead body found in Fyris River outside Uppsala, was Hussain.
The deceased journalist was last seen at 11am on March 2 in Uppsala. Swedish police registered his disappearance on March 5. After conducting an autopsy, Swedish police said that while a crime could not be completely ruled out, Hussain's death could equally have been an accident or suicide.
Hussain fled Pakistan in 2012 following death threats, a police raid on his home and subsequent police intimidation on him and his family. In September 2017, Hussain sought asylum in Sweden where he was recognised as a refugee.
Hussain's online paper, Balochistan Times is known for its coverage on alleged human rights violations in Pakistan.
Between May 2019 and April 2020, the IFJ South Asia Press Freedom Report, States of Control: Covid, Cuts and Impunity recorded two cases of death threats against journalists, eight threats against media institutions and four journalist killings.
Written By

IFJ Asia-Pacific
The IFJ represents more than 600,000 journalists in 140 countries.
For further information contact IFJ Asia-Pacific on +61 2 9333 0946
Find the IFJ on Twitter: @ifjasiapacific
Find the IFJ on Facebook: www.facebook.com/IFJAsiaPacific
Comments