Press Statement
Alert: Journalist killed in India after police fail to investigate threats
27 Jul, 2020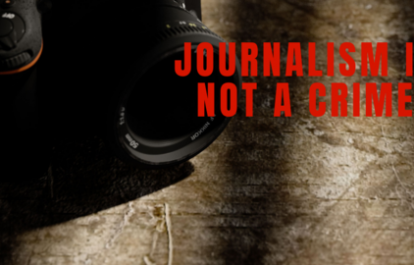 Sunil Tiwari, 39, who worked with Nai Duniya newspaper was killed in Madhya Pradesh's Niwari district on July 22. A video uploaded on Facebook by Sunil on May 25 appealed to Niwari police for assistance. In the video, Sunil stated he has been receiving death threats for exposing the "illegal activities" of Avdhesh Tiwari, Narendra Tiwari and Anil Tiwari.
Last week, another journalist Vikram Joshi passed away in hospital on July 20 in Uttar Pradesh after police failed to investigate Vikram's complaint with police about the sexual assault of a family member. Vikram was shot two days earlier as a "revenge attack" for filing the complaint. Police have arrested nine men in connection with the attack, including the men mentioned in Vikram's police complaint.
The IFJ is currently investigating the murder of Sunil Tiwari.
Written By

IFJ Asia-Pacific
The IFJ represents more than 600,000 journalists in 140 countries.
For further information contact IFJ Asia-Pacific on +61 2 9333 0946
Find the IFJ on Twitter: @ifjasiapacific
Find the IFJ on Facebook: www.facebook.com/IFJAsiaPacific
Comments