Press Statement
Any intended changes to Sri Lankan media must happen under independent Media Commission
06 May, 2016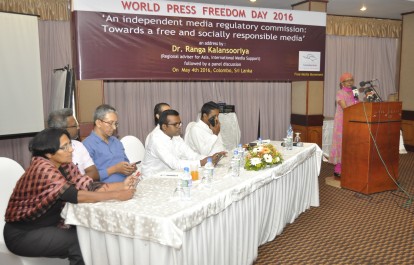 Celebrating the World Press Freedom Day on May 4, 2016, the Free Media Movement (FMM) held its first public dialogue emphasizing the importance of executing necessary activities and establishing structures required in the media field under an independent media commission.
The FMM believe that any action or change that will take place in the Sri Lankan Media field need to be decided and implemented through an independent media commission.
The FMM emphasize the need of an Independent Media Regulatory Commission and requested the Government to take necessary steps to establish such a commission for the betterment of the profession.
Mechanisms needed to establish a free and responsible media in Sri Lanka such as setting up institutes and structures, restructuring the existing mechanism and law reforms must be decided and implemented through an Independent Media Commission. The fact was in discussion among experts of the field at the special event held to celebrate Press Freedom Day at Hotel Janaki in Narahenpita.
This was the first attempt of the FMM to take forward this campaign to the public sphere. The discussion highlighted the importance of enabling expert committees under the proposed Commission to take responsible actions such as setting up an Independent Broadcasting Authority to issue license to media institutes, transforming state media to Public Service Media, legal reforms and required restructuring processes.
Dr. Ranga Kalansooriya, Regional Advisor of the International Media Support made his remarks in his key note address themed 'An Independent Media Regulatory Commission – towards free and socially responsible media'.
A special panel discussion was held addressing various issues related to setting up the media regulatory commission and ensuring a free and fair media. The panel was moderated by Media researcher Nalaka Gunawardene.
Deputy Minister of Parliamentary Reforms and Mass Media Karunarathna Paranawithana, Co convener of South Asian Women in Media (Sri Lanka) Hana Ibrahim, President of the South Asian Free Media Association (Sri Lanka) Lakshman Gunasekara and Senior Lecturer Wijeyananda Rupasinghe were the panelists. FMM Convener Seetha Ranjanee, in her address, elaborated the objectives of establishing an Independent Media Regulatory Commission.
Written By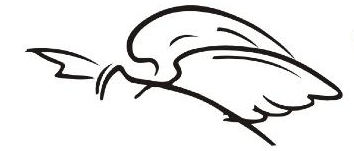 Free Media Movement
Free Media Movement c/o SLPI, No 96, Kirula Road Colombo 05, Sri Lanka Telephone: +94 777 394 959 Fax: +94 11 257 3279
Comments