Press Statement
Arrests made over trolling of Indian journalist
25 Mar, 2019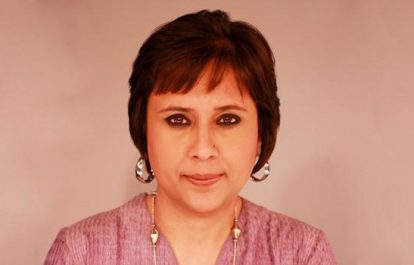 Indian police have arrested four for stalking and trolling journalist, Barkha Dutt. The International Federation of Journalists (IFJ) and its affiliate the Indian Journalists Union (IJU) welcome the arrests and call on authorities to ensure efforts to end the online harassment of journalists.
On February 21, Barkha Dutt filed a First Information Report (FIR) after she was harassed and trolled on social media and via text messages and phone calls. In the FIR Dutt said: "I appear to have been made a victim of some fake news propaganda and my number has been shared on all social media platforms. I have been sent nude pictures and sexually abusive text messages. I fear for my well-being, security and life as this is a coordinated assault by a violent mob."
The FIR was registered under the Indian Penal Code including stalking, threats, intimidation and under the IT Act for publishing or transmitting material containing sexually explicit act.
In mid March, four men, three in New Delhi and one in Gujarat were arrested. Three were charged and released on bail, while the fourth was remanded in custody for 14 days.
The trolling and harassment of Dutt peaked in February when we posted online offers of support for Kashmiris following the Pulwama attack. Dutt said that she had received almost 1,000 abusive messages and calls.
The IJU president Amar Devulapalli said: "While we welcome the arrest four persons, three from Delhi and one from Gujarat, by the Delhi police, we demand that the real power behind them should be found out. We are sure the arrested persons are just foot soldiers and police should expeditiously find the persons and organisations behind them and bring them to book."
The IFJ said: "We welcome the arrest of four over the relentless harassment and trolling on Barkha Dutt. However, we again reiterate calls for authorities in India to take urgent and strong steps to end the online harassment of journalists. This is not the first time that Dutt has faced harassment and trolling. Journalist cannot operate in a culture of fear and intimidation, and such environments only weaken press freedom."
Written By

IFJ Asia-Pacific
The IFJ represents more than 600,000 journalists in 140 countries.
For further information contact IFJ Asia-Pacific on +61 2 9333 0946
Find the IFJ on Twitter: @ifjasiapacific
Find the IFJ on Facebook: www.facebook.com/IFJAsiaPacific
Comments