Press Statement
Attack on Sathhanda journalist is attack on professional rights of journalists: FMM
13 Jul, 2016
The Free Media Movement (FMM) strongly condemns the assault on veteran environment journalist and a Features editor of the 'Sathhanda' newspaper Daya Neththasinghe at a temple in Neluwa in Galle, yesterday. He had been attending a local discussion concerned over the environment destruction caused by mini hydro power plants. It is very alarming to find assaults and threats still continue on journalists, creating an unsafe and restricted environment to conduct their profession. The FMM is disturbed to witness planned attacks on journalists still continue despite the attempts made to ensure a free media and professional rights of journalists.
Supporters of a former Minister were attending the discussion at the temple and have assaulted the journalist when he started to express his opinion and experience on this environment destruction, when the organizers invited the relevant officials and journalists to express their views. The villagers and others who were attending discussion have intervened and have Mr. Neththasignhe to the Neluwa hospital for medical treatment.
Mr. Neththasinghe has been giving is opinion about an environment destruction caused be a mini hydro power plant (established on an approval in 2012) that was set up in Dellawa village in Neluwa. The discussion was taking place at the village temple. Since the inception Mr. Neththasinghe has been critical about the project in his reports to the newspaper. Due to the heavy protest on the mini hydro power plant the issue had been raised and questioned at the recent progress review meeting in Matara which was presided by President Maithripala Sirisena.
As a result, the President has instructed the Central Environment Authority for a special report and it is believed that these incidents disturbed the supporters of the mini hydro power plant.
The FMM insist on a free and fair investigation in to the incident. Legal action should be taken against such incidents making the society aware that these attacks are not a sign of a civilized society. The FMM strongly request the Government to conduct an unbiased investigation and immediately take proper legal action.
Written By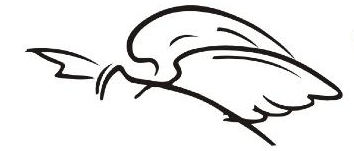 Free Media Movement
Free Media Movement c/o SLPI, No 96, Kirula Road Colombo 05, Sri Lanka Telephone: +94 777 394 959 Fax: +94 11 257 3279
Comments