Press Statement
Bangladesh: Another journalist jailed under Digital Security Act
17 May, 2021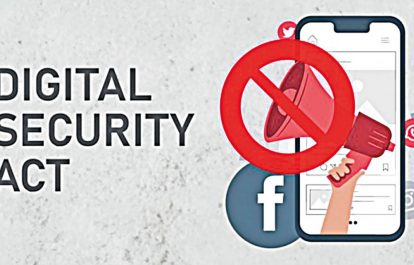 A Jhalakathi court jailed journalist Khalilur Rahman for charges under the Digital Security Act (DSA) on May 11 for an allegedly defamatory post on Facebook. The International Federation of Journalists (IFJ) condemns the ongoing misuse of draconian legislation to jail journalists.
Rahman, a journalist with Dainik Janata and Dainik Somoyer Barta, was arrested under the DSA on May 10 for posting alleged defamatory remarks on Facebook made on May 9 against an incumbent councilor of Nalchity municipality Shahidul Islam, as well as the mayor of the municipality, Wahed Khan. Islam filed the case with the Nalchity police on May 10. In the Facebook post, it was reported that the journalist urged Nalchity's mayor to investigate a road maintenance project for which Tk 50,000 (USD 591) was given to the councilor.
Rahman was brought to court on May 11. The court rejected his bail plea and sentenced him to jail the same day.
According to police, Rahman wrote numerous reports against Shahidul Islam, after which he was defeated in the municipality election.
According to human rights organisation, Article 19, more than 457 people were prosecuted and arrested in 198 cases filed under the Digital Security. Of this figure, 75 were journalists.  Charges under the DSA carry a maximum penalty of 10 million taka (USD $118,000) and up to ten years' imprisonment.
The Bangladesh Manobadhikar Sangbadik Forum (BMSF) said: "The BMSF protests against the arrest of Jhalokati Journalist Khalilur Rahman and demands immediate release of him. We are concerned about the misuse of the DSA." 
The IFJ said: "The IFJ demands withdrawal of the case against the journalist Khalilur Rahman and the criminalization of journalists under the DSA. Journalism is not a crime."
Written By

IFJ Asia-Pacific
The IFJ represents more than 600,000 journalists in 140 countries.
For further information contact IFJ Asia-Pacific on +61 2 9333 0946
Find the IFJ on Twitter: @ifjasiapacific
Find the IFJ on Facebook: www.facebook.com/IFJAsiaPacific
Comments