Press Statement
Bangladesh: Blogger Asaduzzaman Noor charged under Digital Security Act
30 Jul, 2020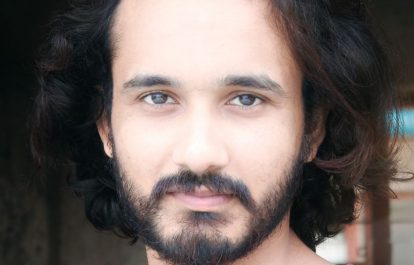 Bangladesh police are searching for blogger Asaduzzaman Noor, also known as Asad Noor, who is accused of spreading rumours and defaming Islam on Facebook. The International Federation of Journalists (IFJ) calls on authorities to drop the charges.
 The Chhatra League's local leader filed a case under the Digital Security Act (DSA) against Noor on July 14 accusing him of spreading rumours and defaming Islam on Facebook and other digital platforms through defending a Buddhist monk and 10 Minute School, a pro-LGBT educational platform. The Chhatra League is the student wing of the Bangladesh Awami League who are currently in power in Bangladesh.
On July 13, police began searching for Noor who has consistently been in hiding for the last six years. In December 2017, Noor was accused of hurting religious sentiments only to be released on bail in August 2018. After pressure from radical Muslim groups, Noor was re-arrested and only released in January 2019.
The current charges against Noor are in response to his recent videos on Facebook denying allegations against Shankaranondo, a Buddhist monk, who is accused of the illegal seizure of a Buddhist temple located in the southeastern city of Chittagong. In response to the allegations, Noor mentioned on a Facebook post on July 16 he is being targeted for advocating for the Buddhist community in Bangladesh.
With encouragement from the local government, Islamic groups in Bangladesh protested the Facebook post on the streets of Chittagong on July 17. On July 18, police reportedly harassed Noor's family at their home in Amtoly, a town in the southern district of Barguna.
The BMSF said: "We strongly condemn the misuse of Digital Security Act (DSA). We call on Bangladesh government to scrap the DSA."
The IFJ said: "The police search for Noor and harassment of his family shows the degree of the authority's colossal misuse of the Digital Security Act in Bangladesh. The IFJ calls on the government to immediately withdraw the charges against Asad Noor and ensure his safety."
Written By

IFJ Asia-Pacific
The IFJ represents more than 600,000 journalists in 140 countries.
For further information contact IFJ Asia-Pacific on +61 2 9333 0946
Find the IFJ on Twitter: @ifjasiapacific
Find the IFJ on Facebook: www.facebook.com/IFJAsiaPacific
Comments