Press Statement
Bangladesh court convicts six for photojournalist's murder
30 Mar, 2017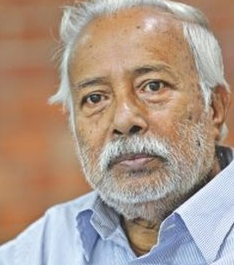 The International Federation of Journalists (IFJ) and the Bangladesh Manobadhikar Sangbadik Forum (BMSF) welcome the verdict of a Bangladesh court to convict six accused in the murder of photojournalist Aftab Ahmed in 2013. The IFJ demands that justice is delivered as soon as possible to all victimized journalists in Bangladesh, ending the culture of impunity.
Judge Abdur Rahman Sardar of Dhaka Speedy Trial Tribunal 4 sentenced five accused to death and another accused to seven years in jail for his involvement in the murder of award-winning photojournalist Ahmed. Ahmed, 79, was murdered at his residence during a robbery in Dhaka's Rampura on December 25, 2013.
Those awarded death sentence are Humayun Kabir, 32, Billal Hossain, 35, Habib Howlader, 21, Raju Munshi, 22, and Rassel. Two of them – Raju and Russel – are absconding. Md Shabuj Khan has received seven years in prison.
According to reports, Ahmed's photography during the country's 1971 war and political upheavals was highlight of his career. He joined as a photographer of the Bangla daily Ittefaq in 1962. In 2006, Ahmed was awarded the Ekushey Padak, the second highest civilian award in Bangladesh.
The IFJ said: "The IFJ welcomes the verdict in the case of the murder of photojournalist Aftab Ahmed and believes that such a verdict is not only a step toward ending the culture of impunity in crimes against journalists, but also ensures free and independent media. The IFJ urges the Bangladeshi authorities to ensure that all victimized journalists gets justice as soon as possible."
Written By

IFJ Asia-Pacific
The IFJ represents more than 600,000 journalists in 140 countries.
For further information contact IFJ Asia-Pacific on +61 2 9333 0946
Find the IFJ on Twitter: @ifjasiapacific
Find the IFJ on Facebook: www.facebook.com/IFJAsiaPacific
Comments