Press Statement
Bangladesh: Daily Sangram Editor Arrested
20 Dec, 2019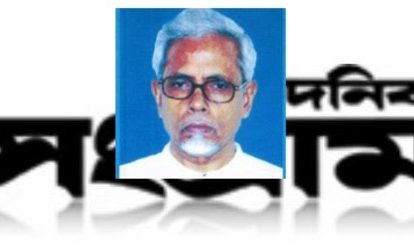 Police in Dhaka, Bangladesh arrested Abul Asad, Editor of Daily Sangram on December 13 after he described an executed opposition leader convicted for war crimes as a "martyr". The International Federation of Journalists (IFJ) urge the government of Bangladesh to release the editor.
On December 12, Daily Sangram, a Bengali-language newspaper, referred to Abdul Quader Molla, who was hanged over crimes committed during Bangladesh's 1971 war of independence, a "martyr". According to the Daily Star, when the article was published, Hatirjheel Police Station filed a case against Asad under the Digital Security Act. Police arrested Asad on December 13 and the following day, the court ordered Asad be held on remand for three days pending investigation.
Reports state, members of Muktijoddho Mancho (Freedom Fighters Platform) and Bangladesh Chatra League burned copies of the newspaper and vandalized Daily Sangram's offices in Dhaka in  protest.
The Digital Security Act was enacted in September 2018  despite widespread criticism from journalists and human right activists. The act allows police to search or arrest anyone without any warrant. Asad faces 14 years of imprisonment under the act if the authorities deem his views defamatory or subversive, or 10 years of imprisonment for spreading propaganda on Bangladesh's Liberation War of 1971.
Bangladesh Manobadhikar Sangbadik Forum (BMSF), a human rights press forum, is concerned of the arrest of the Daily Sangram editor and demand police withdraw the case against Abdul Asad.
The IFJ said: "The Bangladesh government seeks to criminalize journalism by arresting journalists under the Digital Security Act. We urge the Bangladesh government to respect press freedom and immediately release Abul Asad and ensure the safety of Daily Sangram staff".
Written By

IFJ Asia-Pacific
The IFJ represents more than 600,000 journalists in 140 countries.
For further information contact IFJ Asia-Pacific on +61 2 9333 0946
Find the IFJ on Twitter: @ifjasiapacific
Find the IFJ on Facebook: www.facebook.com/IFJAsiaPacific
Comments