Press Statement
Bangladesh: DBC News journalist killed in suspected stabbing
09 Jun, 2022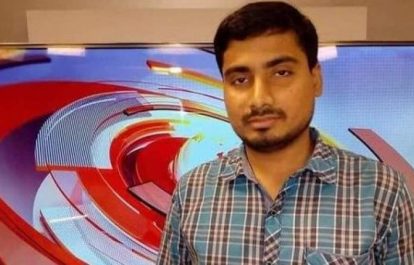 DBC News journalist Abdul Bari was found deceased at the bank of Hatirjheel lake in the Gulshan area of Dhaka on June 8. The International Federation of Journalists (IFJ) condemns the murder and urges the Bangladesh government to immediately investigate the case and bring the perpetrators to justice.
At 7 am on June 8, police recovered the deceased body of Abdul Bari with visible stab wounds to his neck and chest. Following a call from a passer-by, Bari's body was found on the bank of Hatirjheel lake near the Police Plaza shopping mall on Hatirjheel Link Road.
A mobile phone, wallet, shoes, and a knife were found next to the body. Police primarily suspect that Abdul Bari was murdered by assailants, believing that he was stabbed and ran into the lake to escape, but the assailants "pinned him to the ground and slit his throat."
Bari's body was sent to Shaheed Suhrawardy Medical College for a post-mortem. Police, however, are yet to make an arrest in relation to the case. "We are visiting the incident venue and collecting proof. We will move ahead based on findings of investigation", said Gulshan police inspector Shahanur Rahman.
The reason for the murder of the journalist is currently unknown.
Abdul Bari is the second journalist to be murdered in Bangladesh in 2022. On April 13, journalist Mohiuddin Sarkar Nayem was allegedly shot dead by drug dealers near the border with India in Cumilla city.
IFJ General Secretary Anthony Bellanger said: "The IFJ urges the Bangladesh authorities to initiate a swift investigation into the murder of Abdul Bari and bring the perpetrators to justice. There must be no impunity for the killings of journalists in Bangladesh."
Written By

IFJ Asia-Pacific
The IFJ represents more than 600,000 journalists in 140 countries.
For further information contact IFJ Asia-Pacific on +61 2 9333 0946
Find the IFJ on Twitter: @ifjasiapacific
Find the IFJ on Facebook: www.facebook.com/IFJAsiaPacific
Comments