Press Statement
Bangladesh: DBC News journalists assaulted
04 Aug, 2022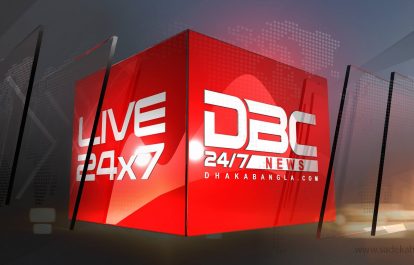 Two DBC News journalists, Saiful Islam Jewel and Azad Ahmed, were assaulted on August 2 while investigating alleged irregularities in the procurement of medical equipment. The International Federation of Journalists (IFJ) condemns the attack and calls on the Bangladeshi authorities to bring all perpetrators to justice.
On August 2, Jewel and Ahmed were investigating allegations of corruption and irregularities made against the Victor Trading Corporation in their procurement of medical equipment. As they reported outside the Corporation's office, the owner of Agargaon Taltola trading house, Kawsar Bhuiyan, and other employees proceeded to beat the journalist and cameraperson.
Jewel said that the assailants first attacked Ahmed, seizing and vandalising his camera and deleting all audio and video. After asking for their camera and equipment back, Ahmed and Jewel were again beaten by approximately 12 assailants, leaving both seriously injured.
The journalists' colleagues at DBC news reported the men received immediate medical care at the Shaheed Suhrawardy Media College Hospital in Sher-e-Bangla Nagar. The current state of their injuries remains unclear.
Sher-e-Banglanagar police inspector, Shahjahan Mandal, confirmed that Jewel has since filed a police report in relation to the assault, and all eight persons identified have been placed in custody. Information surrounding other assailants or related persons has yet to be revealed.
Media associations and press freedom organisations in Bangladesh have condemned the assault and called for further action of protect journalists and media workers.
The IFJ has documented several recent incidents of violence against Bangladeshi media workers. On June 6, the body of DBC News Journalist Abdul Bari was found with multiple stab wounds. The IFJ's South Asia Press Freedom Report 2021-22 also recorded the assault of Prothom Alo journalist Shahadat Hossain at a protest organised by the Bangladesh Chhatra League in June 2021, while Bahannor Alo correspondent Selim Shamrat was assaulted while investigating similar allegations in July 2021.
The IFJ said: "Any attack on a journalist performing their duties is a violation of the fundamental rights to freedom of the press and freedom of expression. The safety and security of journalists in the field must be made a priority. The IFJ strongly condemns the attack on Saiful Islam Jewel and Azad Ahmed and urges the Bangladeshi authorities to bring the perpetrators to justice."
Written By

IFJ Asia-Pacific
The IFJ represents more than 600,000 journalists in 140 countries.
For further information contact IFJ Asia-Pacific on +61 2 9333 0946
Find the IFJ on Twitter: @ifjasiapacific
Find the IFJ on Facebook: www.facebook.com/IFJAsiaPacific
Comments