Attacks on Media
Bangladesh: Five Journalists arrested within five days
06 May, 2020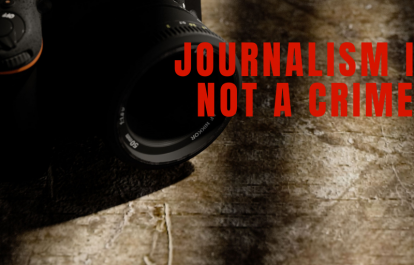 The first five days of May has seen the arrest of five journalists under the draconian Digital Security Act (DSA) over their news articles and Facebook posts. The International Federation of Journalists (IFJ) expresses its serious concern over the arrests and urges the authorities to release the journalists and drop all charges against them immediately.
On May 5, editor of Haorancholer Katha and district correspondent of SATV, Mohammad Mahtab Uddin Talukder, was arrested at his residence over his Facebook post that allegedly spread false information about Member of Parliament (MP), Mouzzam Hossain Ratan.
According to Dhaka Tribune, the complaint filed against Mahtab Uddin was made citing his Facebook post that reportedly harmed the reputation of the MP, who was questioned earlier this year about his involvement in the embezzlement of government money.
The arrest of Mahtab Uddin comes only days after Shafiqul Islam Kajol, editor of Pakkhakal Shafiqul magazine, was arrested on World Press Freedom Day, as was previously reported by the IFJ.
On May 1, Dainik Grameen Darpan's news editor Ramzan Ali Pramanik,  staff reporter Shanta Banik and publisher and editor of online news portal Narsingdi Pratidin, Khandaker Shahin, were arrested over their news report that allegedly quoted a police official who claims that he had never spoken to the journalists, implying that the quotes were fabricated. The news report covered the incident of a young man who was allegedly beaten to death by the Ghorashal police.
More than 1,000 cases, mostly against facebook users, have been filed under the Digital Security Act (DSA) since 2018. The High Court on February 24, 2020, issued an order asking the government to declare some of its provisions unconstitutional. The controversial Digital Security Act was enacted in September 2018 .
Bangladesh Manobadhikar Sangbadik Forum (BMSF) said: "We strongly condemn the attack on freedom of press and freedom of expression under the DSA. We protest against the arrest of the journalist."
IFJ said: "IFJ calls on the Bangladesh government to withdraw the cases against all five journalists to ensure that the government supports the spirit of freedom of expression and freedom of press. IFJ is against any efforts that control the online space, criminalizes journalism and violates freedom of expression. IFJ reiterates its call to amend the controversial provisions in the act."
Written By

IFJ Asia-Pacific
The IFJ represents more than 600,000 journalists in 140 countries.
For further information contact IFJ Asia-Pacific on +61 2 9333 0946
Find the IFJ on Twitter: @ifjasiapacific
Find the IFJ on Facebook: www.facebook.com/IFJAsiaPacific
Comments