Press Statement
Bangladesh: Journalist convicted after midnight raid
16 Mar, 2020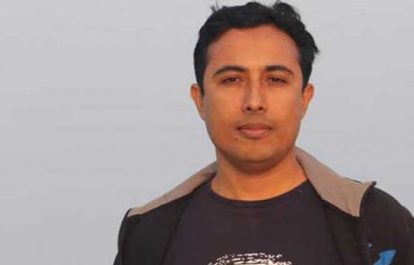 Kurigram based journalist, Ariful Islam was arrested at midnight on March 13 and sentenced within a few hours by a "mobile court". The International Federation of Journalists (IFJ) condemns the imprisonment and the dubious use of mobile courts.
Bangla Tribune correspondent, Ariful Islam was arrested at around 11:45 pm for alleged possession of 450ml of liquor and 100g of hemp. Mostarima Sardar, Ariful's wife said, "The door was broken open in the middle of the night, Ariful was beaten up and then forcefully taken away. They didn't find any drugs." Ariful was taken to the Kurigram deputy commissioner's office where reports state he was tortured. Within two hours of the arrest, he was convicted and sentenced by a mobile court to one year in prison and fined BTD 50,000 (USD 560). Nazim Uddim, one of the magistrates who was said to have been present at the arrest of Ariful has denied taking part in the conviction. According to the Dhaka Tribune, the magistrate claimed they were not working that night.
Ariful's family and members of the media accuse police of convicting Ariful in retaliation to an article he published on the misuse of power by Kurigram deputy commissioner Sultana Pervin.
Bangladesh's mobile courts have repeatedly been challenged for being unconstitutional, often being described as a punitive task force rather than a judicial body.
Ariful's conviction follows a similar incident on March 10 where the Digital Security Act is being used to prosecute Matiur Rahman Chowdhury, editor in chief of Manabzamin Daily, and 31 other media workers, including missing journalist Al Amin who disappeared a day after the accusation was made.
Bangladesh Manobadhikar Sangbadik Forum (BMSF) said: "We condemn the mobile courts' decision." BMSF plan to protest the court decision until Ariful's release.
The IFJ said. "The arrest and decision of the mobile court is not above judicial scrutiny and must be put before a trial to ensure due process has been followed. The mobile court is a façade seeking to undermine press freedom and journalists' role in holding government institutions accountable. The IFJ urges authorities to immediately release Ariful and strip the archaic mobile court of their powers to arbitrarily prosecute."
Comments