Press Statement
Bangladesh journalist dies in road accident
01 Dec, 2014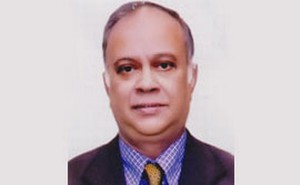 The International Federation of Journalists (IFJ) and the Bangladesh Manobadhikar Sangbadik Forum (BMSF) are saddened by the death of a senior journalist and columnist in a road accident in Dhaka on Saturday, November 29.
Zaglul Ahmed Chowdhury, former managing director and chief editor of state-owned news agency the Bangladesh Sangbad Sangstha (BSS), was declared dead at a hospital where he was rushed to after being hit by a bus. He was getting off it at Karwan Bazaar, in Dhaka's business and commercial district when he was struck. The 66-year-old journalist was on his way for a talk show in ATN Bangla from Dhaka Press Club.
Chowdhury is survived by his wife, a son and a daughter.
Chowdhury had a career in journalism spanning nearly four decades, and was most recently working as a consulting editor of The Financial Express. He had also worked as the Bangladesh Correspondent for the New York Times. The veteran journalist was a permanent member of the National Press Club and Dhaka Reporters Unity. Chowdhury served as the assistant secretary general of the Bangladesh Federal Union of Journalists in 1988-89.
Bangladesh President Md Abdul Hamid, Prime Minister Sheikh Hasina and main opposition leader Khaleda Zia expressed deep shock over the journalist's death and consoled his grief-stricken family members.
The IFJ and the BMSF express condolences to the bereaved family.
Written By

IFJ Asia-Pacific
The IFJ represents more than 600,000 journalists in 140 countries.
For further information contact IFJ Asia-Pacific on +61 2 9333 0946
Find the IFJ on Twitter: @ifjasiapacific
Find the IFJ on Facebook: www.facebook.com/IFJAsiaPacific
Comments