Press Statement
Bangladesh: Journalist goes missing amidst controversial accusations
15 Mar, 2020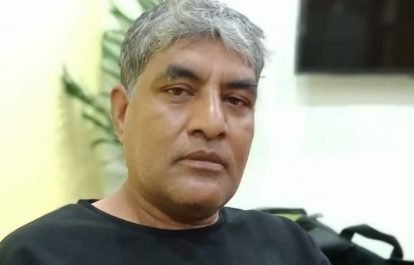 Shafiqul Islam Kajol, a photographer and editor of Pakkhakal Shafiqul  is reported missing after being accused by the ruling Awami League of publishing false information. The International Federation of Journalists (IFJ) urges the Bangladesh government to expedite the investigations to locate Kajol and ensure his safety.
Julia Ferdousy Noyon, Kajol's wife, filed a complaint at Chawbazar Police Station, Chittagong, on March 11 after his disappearance.  Monorom Palak, Kajol's son, said his father left their house at Bakshibazar, Dhaka, around 3pm on March 10. Police are investigating the complaint and have denied arresting Kajol.
A day before Kajol's disappearance, Kajol was accused of publishing false information under Bangladesh's controversial Digital Security Act, along with 31 others including Matiur Rahman Chowdhury, the editor-in-chief of the Bangla daily Manabzamin.
The case filed by Awami League lawmaker Saifuzzaman Shikho alleged an article published in Manabzaminon March 2 had a number of inaccuracies. The story reported that members of the parliament, bureaucrats and businessmen had ties to a suspended leader of the Juba Mahila League political group. The former leader, Shamima Nur Papia, was arrested on February 22 for various crimes including buying and selling illegal weapons, drugs, extortion and people smuggling.
The court has ordered police to submit a full report in the case against Chowdhury, Kajol and others by March 20. The Digital Security Act, passed by Bangladesh's parliament in 2018, includes provisions for up to 14 years imprisonment for expressing a view online that authorities deem defamatory or subversive.
According to Dhaka-based human rights organisation Odhikar, 505 enforced disappearances were documented between 2009-2018.
The IFJ said: "The authorities handling of Kajol's case is unacceptable and the IFJ remains gravely concerned for his well-being. The Digital Security Act has brought in a new age of despots using this law to silence journalists."
Written By

IFJ Asia-Pacific
The IFJ represents more than 600,000 journalists in 140 countries.
For further information contact IFJ Asia-Pacific on +61 2 9333 0946
Find the IFJ on Twitter: @ifjasiapacific
Find the IFJ on Facebook: www.facebook.com/IFJAsiaPacific
Comments