Press Statement
Bangladesh: Journalist killers given life imprisonment
22 Jan, 2021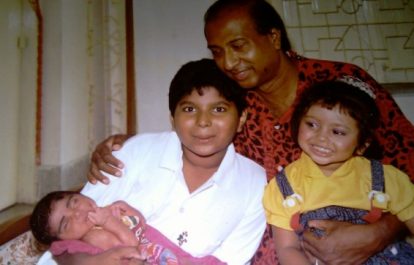 Five men have been sentenced to life imprisonment for the murder of journalist Humayun Kabir Balu, sixteen years after he was killed in a targeted explosion in Khulna in 2004. The International Federation of Journalists (IFJ) welcomes the conviction of the killers and calls for stronger action against rampant impunity for crimes against journalists in Bangladesh.
Balu was killed when his attackers threw two bombs in front of his house in Khulna City on June 27, 2004, as he returned home with his three children. He suffered serious injuries to his stomach and leg as a result of the bomb explosions and later died in hospital. His son, a journalism student, was also seriously injured.
The editor of Dainik Janmabhumi and a former president of the Khulna Press Club, Balu was an outspoken activist and freedom fighter. Thefive convicted – Syed Iqbal Hossain, Nazrul Islam, Masum, Romon and Zahid Hossain – were members of the East Bengal Communist Party. Special Tribunal Judge Md Saifuzzaman Hero passed the verdicton January 18, and each were given a Tk 10,000 fine (USD $118).
The investigation into Balu's murder encountered delays and obstacles over many years. After the 2004 attack, a charge sheet was submitted accusing eight operatives of the Maoist Purba Bangla Biplobi Communist Party for the killing. The regional head of the organization claimed responsibility in a call to Khulna Press Club, labelling Balu a "class enemy". Balu reportedly received several death threats in the weeks before his murder. But on February 13, 2008, Judge Mohammad Abdus Salam Sikder acquitted all the accused in the murder case. In 2009, lawyer Enamul Haque applied to the court for further investigation. After a further delay of six years, a supplementary charge sheet was submitted by police on December 31, 2015, leading to the eventual prosecution of the attackers.
Balu's murder in 2004 came less than six months after the murder of a BBC World Service local correspondent in Khulna, and was one of five journalists killed in Bangladesh that year. Violence against journalists in the country remains a critical issue with the most recent killing recorded in Dhaka inOctober 2020, when Elias Mia, a reporter for Dainik Bijoy, was repeatedly stabbed as he returned home.
Bangladesh Manobadhikar Sangbadik Forum (BMSF) said: "We were concerned on the protracted delay on the justice- delivery in the murder of journalist Humayun Kabir Balu. The BMSF would like to see the court verdict been implemented as soon as possible."
The IFJ said: "The conviction of five individuals in the murder of Humayun Kabir Balu is a long awaited step in achieving justice after an extended period of impunity. IFJ calls for stronger measures to investigate these attacks and bring journalist killers to justice."
Written By

IFJ Asia-Pacific
The IFJ represents more than 600,000 journalists in 140 countries.
For further information contact IFJ Asia-Pacific on +61 2 9333 0946
Find the IFJ on Twitter: @ifjasiapacific
Find the IFJ on Facebook: www.facebook.com/IFJAsiaPacific
Comments