Press Statement
Bangladesh: Journalist shot dead after exposing drug traficking activities
15 Apr, 2022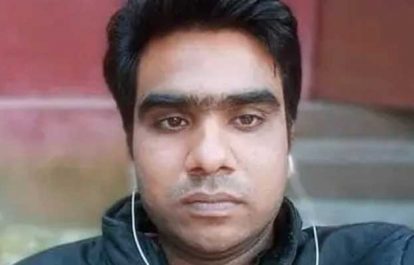 According to local journalists, Mohiuddin Sarkar Nayem, a reporter for a local newspaper 'Dainik Cumillar Dak' was shot by two men at 9:30 pm. The assailants fled before police reached the crime scene.
According to the police, Nayem was shot four times and his body sent to Cumilla Medical College for autopsy.
Although the police are investigating the case, local journalists and the Bangladesh Manobadhikar Sangbadik Forum (BMSF) suspect that he was killed in reprisal for his recent news reports exposing illegal drug trafficking in the India-Bangladesh border area. The IFJ and BMSF are following this line of investigation to find out whether the crime is related to his role as a journalist.
Four men with alleged links to the shooting death of Mohiuddin were arrested a day after the killing.
BMSF said: "We condemn the murder of a journalist in Bangaldesh- India boarder area. We urge the Bangladesh government to investigate the case and punish the culprits." 
IFJ General Secretary Anthony Bellanger said: "The IFJ expresses condolences to the family of the murdered journalist Mohiuddin Sarkar Nayem and urges the Bangladesh authorities investigate this crime and find the culprits. This crime cannot go unpunished."
Written By

IFJ Asia-Pacific
The IFJ represents more than 600,000 journalists in 140 countries.
For further information contact IFJ Asia-Pacific on +61 2 9333 0946
Find the IFJ on Twitter: @ifjasiapacific
Find the IFJ on Facebook: www.facebook.com/IFJAsiaPacific
Comments