Press Statement
Bangladesh: Missing journalist found near border and re-arrested
05 May, 2020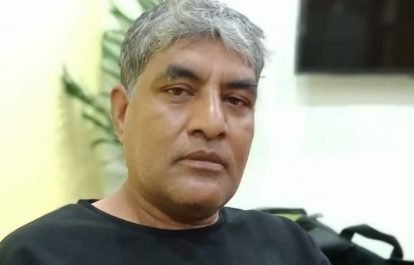 Shafiqul Islam Kajol, a photojournalist who had been missing for nearly two months, was arrested on World Press Freedom Day, May 3, by Border Guard Bangladesh (BGB) who claim that he was found illegally trespassing the border from India. The International Federation of Journalists (IFJ) condemns the arrest and urges authorities to release him immediately.
 Kajol, a photographer and editor of Pakkhakal Shafiqul magazine, had reportedly gone missing on March 10, a day after he was charged under the Digital Security Act (DSA), along with 31 other journalists, for allegedly publishing false information.
The journalists were charged under the DSA after being sued by a ruling party lawmaker in connection with an article published on March 2, as previously reported by the IFJ.
According to Dhaka Tribune, Kajol was granted bail by a court in Jessore City, for trespassing charges. But he was made to remain in detention under the Criminal Procedure Code that enables police to interrogate Kajol and keep him in custody without a warrant. Police had allegedly cited his former charges under the DSA. Kajol was taken to Jessore Central Jail, where he has been kept in a separate ward.
 The South Asia Press Freedom Report 2019-20 published by the IFJ, refers to the DSA as a "draconian law", stating that nearly 1,000 cases have been filed under the DSA, since its enactment in 2018. The report further states that Odhikar, a human rights organisation had documented nearly 34 incidents of suspected enforced disappearances in the year. Presently, the circumstances around Kajol's disappearance remains unclear.
IFJ said: "The authorities should immediately release Shafiqul Islam Kajol from detention and the IFJ urges authorities to drop all charges against him. The draconian DSA has created an atmosphere of fear among journalists in Bangladesh.The Bangladesh government seeks to criminalise journalism which is a grave violation of basic journalists' rights."
Written By

IFJ Asia-Pacific
The IFJ represents more than 600,000 journalists in 140 countries.
For further information contact IFJ Asia-Pacific on +61 2 9333 0946
Find the IFJ on Twitter: @ifjasiapacific
Find the IFJ on Facebook: www.facebook.com/IFJAsiaPacific
Comments