Press Statement
Afghanistan: Iranian photojournalist arrested at airport by Taliban
24 Aug, 2023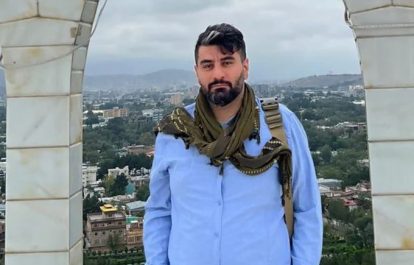 On August 22, the Islamic Revolutionary Guard Corps (IRGC) news outlet, Tasnim News Agency, published an article detailing the arrest of the photojournalist at Kabul International Airport. According to the report, Velayati was visiting Afghanistan for non-work-related purposes for ten days yet the reasons behind his arrest are unclear.
Press freedom advocates raised concerns about Valayti's arrest with the Afghanistan Journalists Center calling for an end to the Taliban's campaign of arrests, jailings, and abuse of journalists in the country. Iran's Special Envoy for Afghanistan Affairs Hassan Kazemi Qomi claimed he held talks with members of the Taliban in a bid to secure his release and return to Iran.
In the last two weeks, the IFJ verified at least seven journalist arrests across the country. Journalists Aftaullah Omar, Waheedur Rahman Afghanmal, and Shamsullah Omari were all arrested in Kandahar on August 14, while Habibullah Sarab, Jan Agha Salah, Faqir Mohammad, and Haseeba Hasas were detained in the days prior. In all cases, the justification behind the arrests is unclear, and the media workers' locations and well-being are unknown. Several arrests are due to alleged connections to foreign media outlets. AIJU confirmed that one journalist Shamsullah Omari has since been released.
August 15 marked the second anniversary of the Taliban's ascension to power. In the two years since, the nation's once-thriving media sector has been gradually decimated by repressive legislation, controls and economic collapse, as well as violence, threats and arrests of media workers. The IFJ's annual South Asia Press Freedom Report 22-23 details the challenges faced by media workers still in the country, as well as those forced into exile.
The AIJU said: "We could not find out the reason for the arrest (of Mohammad Hossein Velayati) despite persistent efforts. It reiterates that the cases related to media work should be followed up through the appropriate legal channel . . . and if it is non-media work, the reason for the arrest should be announced so as not to cause concern in the media community." 
The IFJ said: "The arrest of a foreign national on unclear charges represents the opaque and harmful actions central to the Taliban's approach towards media. The IFJ calls for Mohammad Hossein Velayati's immediate release." 
Written By

IFJ Asia-Pacific
The IFJ represents more than 600,000 journalists in 140 countries.
For further information contact IFJ Asia-Pacific on +61 2 9333 0946
Find the IFJ on Twitter: @ifjasiapacific
Find the IFJ on Facebook: www.facebook.com/IFJAsiaPacific
Comments