Press Statement
Bangladesh: Writer Mushtaq Ahmed dies in police custody
04 Mar, 2021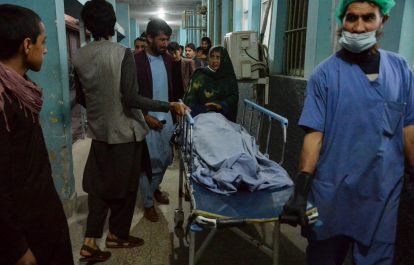 Bangladeshi writer Mushtaq Ahmed, who was detained under the Digital Security Act (DSA) in May, 2020, for allegedly posting criticism of the government's response to the Covid-19 on Facebook, died in police custody on February 25. The International Federation of Journalists (IFJ) calls for a full investigation into his death in custody and the urgent repeal of the digital security act which is being abused to arrest critics of the state.
Ahmed, 54, was brought unconscious toTajuddin Ahmad Medical College Hospital in Gazipur district on February 25 with the hospital confirming his deathat 8:20pm the same day. According theacting superintendent of Kashimpur High Security Jail, Gias Uddin, the writer was rushed to hospital when he fell unconscious at 7:10 pm.The cause of death is not yet clear but doctors at the hospital informed that the post mortem reports confirm details about the death.
Also known under the pen nameMichael Kumar Thakur,Ahmed was arrested by the  Rapid Action Battalionon May 6, 2020, and kept in pretrial detention ever since over social media posts critical of the country's Covid-19 response and alleging mismanagement and corruption by the country's government and its leader Prime Minister Sheikh Hasina. Ahmed was held in high-security and was denied bail as many as six times.The case file charged him under the DSA with spreading rumors on social media, hurting the spirit of the 1971 liberation war and tarnishing the image of the country's founding father Sheikh Mujibur Rahman. The Journalist used to write under pen name Michael Kumar Thakur.
The writer's family members termed his death asmysterious. Soon after his death, protests erupted in Dhaka condemning the unnatural death of the writer Ahmed and blaming the government.
Along with the writer, 10 other people including Ahmed Kabir Kishore, a political cartoonist were charged for their posts in social media criticizing the alleged mismanagement and corruption in Covid-19 response. Police withdrew charges against eight others but proceeded the cases against writer Ahmed, political cartoonist Ahmed Kabir Kishore and one another defendant.
Bangladesh's DSA gives the government wide-ranging powers to search, fine and arrest anyone who violates its vague tenets. The Asian Human Rights Commission said it had documented the arrest of 138 people last year, including journalists, students and political activists.
BMSF said: "BMSF condemns the arbitrary arrest under Digital Security Act and urges the Bangladesh government to investigate the case."
The IFJ general secretary, Anthony Bellanger, said:"We stand in solidarity with our colleagues in Bangladesh as they mourn the loss of Mushtaq Ahmed. This writer should have never been imprisoned let alone die in a high-security jail. This is a crime against freedom of expression. The long list of incarcerations against journalists and activists is evidence enough that The DSA must be urgently repealed."  
Written By

IFJ Asia-Pacific
The IFJ represents more than 600,000 journalists in 140 countries.
For further information contact IFJ Asia-Pacific on +61 2 9333 0946
Find the IFJ on Twitter: @ifjasiapacific
Find the IFJ on Facebook: www.facebook.com/IFJAsiaPacific
Comments