Press Statement
Bangladesh: Youth league member arrested for role in journalist's murder
10 Mar, 2021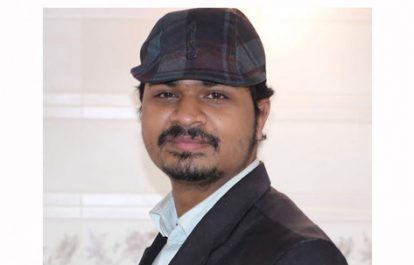 The Police Bureau of Investigation (PBI)  arrested a member of the youth wing of the country's ruling Awami League on March 7 in connection with the murder of journalist Borhan Uddin Muzakkir during clashes in Noakhali in South Eastern Bangladesh in February 2021. The International Federation of Journalists (IFJ) demands justice and a full and impartial investigation.
Belal Hossain (30) was arrested by the PBI from Basurhat Bazar, ward 1 of Charfakira union parishad of the Companiganj Upazila (Sub District) in Noakhali District at around 1pm on March 7.
Belal, a member of the Charafkira Union Juba League is the first person to be arrested in connection with the murder of Muzakkir following a tip-off and available CCTV footage at the time of his murder. After the accused's arrest Noakhali court of Chief Judicial Magistrate, SM Mosleh Uddin Mijan, ordered Belal to five day's remand. He is currently being interrogated at the office of Police Bureau of Investigation.
Borhan Uddin Muzakkir, a journalist with Bangla Samachar and bartabazar.com, sustained a bullet injury while reporting on clashes between two warring factions of the ruling Awami League (AL) on February 20 and died the same day in a hospital. The 25-year-old reporter was caught up in the clashes between followers of Abdul Quader Mirza and Mizanur Rahman Badal. The clashes took place between two factions of the ruling AL over establishing supremacy in Noakhali's Companiganj upazila (administrative district).
The deceased journalist's father Nawab Ali Master filed a murder case with the Companiganj Police Station on February 23. Muzakkir's older brother, Nur Uddin, said he was satisfied to see  progress in the case but demanded the arrests of the remaining accused in his brother's murder.
Muzakkir was the first journalist to be killed in Bangladesh in 2021.
The IFJ said: "The swift arrest of one of the accused in the murder case of journalist Borhan Uddin Muzakkir is a start but justice must follow through to all the accused in this terrible murder. IFJ calls for a full and impartial investigation on the case to ensure  justice is delivered for Borhan Uddin Muzakkir's grieving family."  
Written By

IFJ Asia-Pacific
The IFJ represents more than 600,000 journalists in 140 countries.
For further information contact IFJ Asia-Pacific on +61 2 9333 0946
Find the IFJ on Twitter: @ifjasiapacific
Find the IFJ on Facebook: www.facebook.com/IFJAsiaPacific
Comments