Press Statement
Bangladeshi editor arrested on allegations of fabricated news
09 May, 2017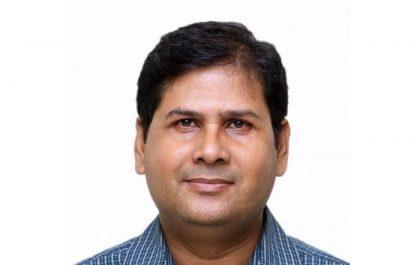 The International Federation of Journalists (IFJ) and the Bangladesh Manobadhikar Sangbadik Forum (BMSF) condemn the arrest of an editor under the Information and Communication Technology (ICT) Act in Dhaka, Bangladesh on May 1. The IFJ demands immediate withdrawal of cases against the editor.
Ahmed Razu, the executive editor of natunsomoy.com, was arrested on May 1 from his office under the Section 57 of the ICT Act. He was arrested following a couple of police complaints by a private business enterprise, the Walton Group, accusing him of tarnishing the company's image by deliberately publishing fabricated news. Natun Somoy has published a number of news articles which criticised the after-sales service of the Walton Group, particularly regarding their phone and motorcycles. Razu was formerly a journalist with the Walton Group-owned newspaper.
The court remanded him to one-day custody in two cases filed by the Walton Group and released him on bail granted by the Dhaka Chief Metropolitan Magistrate's Court on May 3. The company has filed a case for falsifying two news reports, and an extortion case. Razu alleged that the company filed the cases harass him, and their allegations were fabricated.
The ICT Act, especially its Section 57, has been termed draconian as the law has been used to arrest journalists and activists. The ICT Act empowers law enforcers to arrest any person without warrant and Section 57 criminalises publishing 'fake, obscene or defaming information in electronic form.'
The IFJ said: "The arrest of a journalist under the ICT Act in a complaint filed by a private entity over critical news is against the basic principle of the press freedom. Such arrests only harass journalists and force them to self-censor. The IFJ urges the immediate withdrawal of the cases against Ahmed Razu, and asks the Bangladesh government to ensure that the Act is not further used to arrest journalists."
Written By

IFJ Asia-Pacific
The IFJ represents more than 600,000 journalists in 140 countries.
For further information contact IFJ Asia-Pacific on +61 2 9333 0946
Find the IFJ on Twitter: @ifjasiapacific
Find the IFJ on Facebook: www.facebook.com/IFJAsiaPacific
Comments