Press Statement
Bangladeshi journalist shot during political clashes dies
04 Feb, 2017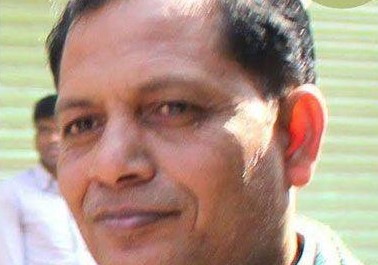 The International Federation of Journalists (IFJ) and the Bangladesh Manobadhikar Sangbadik Forum (BMSF) have today strongly condemned the killing of Abdul Hakin Shimul, a journalist who died after being shot in Sirajganj, northern Bangladesh during political clashes. The IFJ demands immediate arrest and punishment of the perpetrators.
Abdul Hakin Shimul, a local correspondent of the Bangla-language daily Samakal, was shot in the face while covering clashes between two factions of the ruling party, the Awami League, on Thursday 2 February during which gunshots were fired. He was admitted to a local hospital in a critical condition. He died on Friday on the way to capital Dhaka, where he was being taken for further treatment.
His condition deteriorated mid-way and was taken to a hospital in Tangail, central Bangladesh, where he succumbed to his injuries. Shimul's family had another tragedy when his grandmother died from a stroke after hearing the news of the journalist's death. Shimul is the first journalist to be killed in Bangladesh in 2017 and the 10th since 2011, according to IFJ Killed List.
"The IFJ strongly condemns violence which cost the life of colleague Abdul Hakim Shimul who was only doing his job," said IFJ General Secretary, Anthony Bellanger. "This is a sad reminder of the sacrifice journalists make across the world, paying the ultimate price to inform their public. We send our condolences to his family for the loss of Shimul and his grandmother. We further urge the authorities the circumstances in which guns were discharged in the public place, with such a devastating consequence."
Written By

IFJ Asia-Pacific
The IFJ represents more than 600,000 journalists in 140 countries.
For further information contact IFJ Asia-Pacific on +61 2 9333 0946
Find the IFJ on Twitter: @ifjasiapacific
Find the IFJ on Facebook: www.facebook.com/IFJAsiaPacific
Comments