Press Statement
Bangladeshi secular blogger brutally murdered
08 Apr, 2016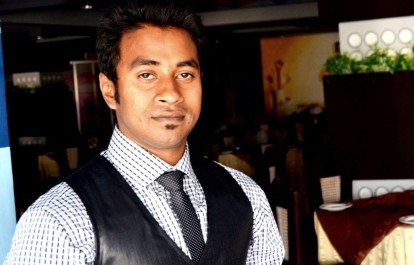 The International Federation of Journalists (IFJ) and the Bangladesh Manobadhikar Sangbadik Forum (BMSF) condemn the murder of a secular online activist in Bangladesh. The IFJ urge the Bangladesh government to expedite investigation to punish the murderers and deploy adequate safety measures to protect online activists, bloggers and journalists.
Nazimuddin Samad, a 28-year-old online activist and secular blogger, was murdered by unidentified assailants in Dhaka on Wednesday, April 6. The assailants attacked Samad with a machete and shot him in the head at around 8 pm. He was rushed to Mitford Hospital, but he was pronounced dead on arrival.
Motive for the attack remains unclear; however reports indicate that the attacked mirrored those on secular bloggers in Bangladesh in 2015. In the past two years, six secular bloggers and online activists have been hacked to death in Bangladesh.
Samad, was a law student and regularly used Facebook posts to denounce religious extremism, and express secular opinions. In one post on his Facebook he wrote, "I have no religion". Samad was also an activist of Ganajagaran Mancha, a secular campaigning group demanding capital punishment for war crimes in the 1971 Independence War, in his hometown Sylhet.
In 2013, two Islamist groups, Hefazat-e-Islam and Anjuman Al Bayyinat issued a 'hit-list' including 84 secular writers and thinkers that was sent to Bangladesh's interior ministry. The list included those who should be punished for making derogatory statements about Islam and the prophet Muhammad.  A single name 'Nizamuddin' appears on a hit-list, but it was not immediately clear if it referred to Nazimuddin Samad. According to IFJ research, Samad is the fifth person of the 'hit-list' to be murdered.
Islamist extremists murdered four secular bloggers in 2015, including Avijit Roy who was hacked to death in Dhaka in February, Md Oyasiqur Rahman Babu, who was killed on his way to work in March, Ananta Roy who was killed in Sylhet in north-eastern Bangladesh in May and Nidari Chattopadhyay 'Niloy Neel' who was murdered in his home in August.
The IFJ general secretary Anthony Bellanger said: "This brutal murder shows that despite efforts by the Bangladesh government and authorities, extremism continues to threaten freedom of expression and democracy in Bangladesh. One by one bloggers such as Samad are being silenced, and the culture of impunity in Bangladesh is working to support these actions."
"The Bangladesh government needs to take immediate steps to guarantee the safety and security of the vulnerable blogger community and wider media group in Bangladesh."
Written By

IFJ Asia-Pacific
The IFJ represents more than 600,000 journalists in 140 countries.
For further information contact IFJ Asia-Pacific on +61 2 9333 0946
Find the IFJ on Twitter: @ifjasiapacific
Find the IFJ on Facebook: www.facebook.com/IFJAsiaPacific
Comments