Press Statement
Bureau chief and two media staff shot dead in Balochistan
29 Aug, 2014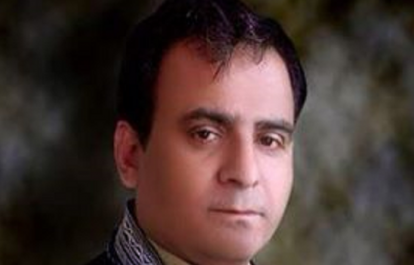 The International Federation of Journalists (IFJ) joins its affiliate Pakistan Federal Union of Journalists (PFUJ) in strongly condemning the killing of journalist Irshad Mustoi and his two colleges in his office at MA Jinnah Road, Quetta, Balochistan on Thursday, August 28.
Mustoi, 35-year-old Assignment Editor of ARY News in Quetta, Bureau Chief of Online News Agency and General Secretary Balochistan Union of Journalist (BUJ), was shot dead in his office along with trainee reporter Muhammad Abdul Rasool and media staff Muhammad Younas by indiscriminate firing of unknown assailants. The assailants fled the crime scene.
The bodies were taken to the hospital and initial examinations stated that all three died due to bullet injuries to their chest and heads.
The PFUJ, while expressing solidarity with the families of slain journalists, has announced protests across Pakistan to condemn the killings. The protests will take place today (Friday, August 29).
The PFUJ has termed the deaths as the targeted killing of media workers and asked the authorities to take notice to trace the culprits. The PFUJ said: "The killing of BUJ office bearer is strong and hidden message to intimidate the media across Pakistan."
The PFUJ added: "The journalists' community in Pakistan has always been sacrificing their lives while discharging their duty of unearthing truth and many have received threats for doing their duty. We have asked the government time and again to take measures for the safety of the working journalists but all in vain."
The IFJ said: "The murder of journalists and media worker in their office is a brutal and outright attack on media that is aimed to send a wider message to journalists and their unions. This incident proves just how difficult it is for journalists in Pakistan to perform their duties when their lives are so clearly at risk by myriad of forces attempting to silence them."
The IFJ has called on Pakistan's media to remain vigilant to their safety both at work and in their travels and home environment. It has again reinforced its call to Prime Minister, Nawaz Sharif, to take much-needed action on journalist killings, particularly in troubled regions such as Balochistan.
The IFJ expresses its deepest condolence to the families of Irshad Mustoi, Muhammad Abdul Rasool and Muhammad Younas.
Written By

IFJ Asia-Pacific
The IFJ represents more than 600,000 journalists in 140 countries.
For further information contact IFJ Asia-Pacific on +61 2 9333 0946
Find the IFJ on Twitter: @ifjasiapacific
Find the IFJ on Facebook: www.facebook.com/IFJAsiaPacific
Comments