Press Statement
Cameraman killed in targeted attack in Karachi, Pakistan
13 Feb, 2017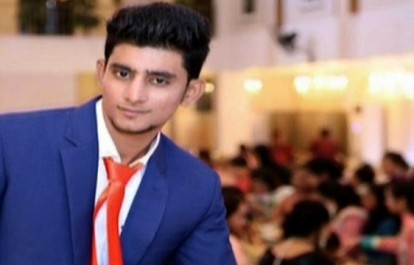 The International Federation of Journalists (IFJ) strongly condemns the brutal killing of a journalist in Karachi, Pakistan on February 12. The IFJ demands immediate arrest of the killers and justice for the killed cameraman.
Taimoor Abbas, 22-year-old assistant cameraman of privately-owned Samaa TV news channel, was shot in his head and chest when he was traveling in the Digital Satellite News Gathering (DSNG) van in north Nazimabad to report on an attack on the police. He was taken to Abbasi Shaheed Hospital where he died from his injuries.
The unidentified assailants on a motorbike had thrown an explosive device on a police armored personnel carrier, and had started shooting when the Samaa TV van arrived. Prime Minister Nawaf Sharif has also condemned the killing calling it an 'attack on the freedom of speech'.
Abbas is the second journalist killed in Pakistan this year. On January 12, unidentified attackers shot dead 37-year-old Muhammad Jan Sumalani, a reporter of Urdu language daily Qudrat and Brahui language daily Talar Quetta in Balochistan. Since 2005 over 100 journalists have been killed, making Pakistan one of the most dangerous countries in the world for journalists.
IFJ general secretary Anthony Bellanger said: "The killing of yet another media staff in Pakistan is sad news as Pakistan has failed to improve the security for journalists despite seeing hundreds of journalists and media staff being brutally killed over last few years. The IFJ condemns the killing of Taimoor Abbas in Karachi and demands for strong action from Pakistan government to ensure justice to the slain media staff."
Written By

IFJ Asia-Pacific
The IFJ represents more than 600,000 journalists in 140 countries.
For further information contact IFJ Asia-Pacific on +61 2 9333 0946
Find the IFJ on Twitter: @ifjasiapacific
Find the IFJ on Facebook: www.facebook.com/IFJAsiaPacific
Comments