Press Statement
Deadly week for media in Pakistan – two journalists killed in KP province
20 Jan, 2016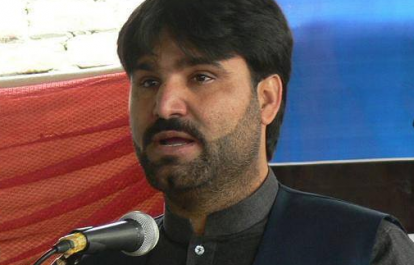 The International Federation of Journalists (IFJ) and its affiliate the Pakistan Federal Union of Journalists (PFUJ) condemn the killing of two journalists in the past week in the troubled Khyber-Pakhtunhkhwa province in Pakistan's north-west.
The IFJ demands immediate action from Pakistani authorities to investigate both attacks and calls on the Government of Khyber Pukhtunkhwa to make all efforts to cooperate and lead investigations.
A suicide bomb attack on the outskirts of Peshawar killed  journalist Mehboob Shah Afridi, 33, of Aaj TV at the Jamrud Check Point, in Khyber Agency, on Tuesday, January 19. The attack also resulted in the deaths of at least a dozen others at the scene.
Meanwhile on Saturday, January 16, unidentified gunmen shot dead journalist Muhammad Umar near Niazi Chowk, Dera Ismail Khan, a city also in Khyber-Pakhtunkhwa province. Umar sustained critical injuries and died  on arrival at the District Headquarters Hospital. Umar was a correspondent of a local newspaper.
Khyber-Pakhtunkhwa is a part of Pakistan's semi-autonomous tribal belt on the Afghan border and has been a militant stronghold in the past. Afridi was the president of local Khyber Union of Journalists and former general secretary of the Tribal Union of Journalists. Tehreek-i-Taliban Pakistan (TTP) Fazlullah group claimed responsibility for the attack.
The PFUJ said: "This is a bad year for media personnel throughout Pakistan, particularly in the conflict and insurgency-prone frontier regions. It is sad to see so many journalists being killed and no one taking responsibility of this lawlessness in Federally Administered Tribal Area (FATA)".
PFUJ monitoring documents at least 29 killings in the region since 2003. The killings are the first in the Asia-Pacific region in 2016.
General secretary of the IFJ, Anthony Bellanger, said: "We condemn the killings of Mehboob Shah Afridi and Muhammad Umar and the other innocent lives lost in the Peshawar suicide attacks. These killings highlight the precarious security situation that journalists in Pakistan continue to face day to day as they try to report the ongoing challenges for people in this region."
The IFJ and the PFUJ express condolence to the families of Afridi and Umar.
"We know too often local journalists are targeted in killings in Pakistan. We demand the Pakistan and KP governments take immediate steps to ensure the safety and security of media in this region and take active steps to address the concerns of journalists."
According to IFJ figures, three journalists were killed in Pakistan in 2015, a drastic reduction from the 14 killed in 2014, which saw Pakistan named as the most dangerous country for journalists worldwide. The IFJ will release its 25th Killed Journalist report in the coming weeks. For more detail on the IFJ killed report contact: Alex Hearne ([email protected])
Written By

IFJ Asia-Pacific
The IFJ represents more than 600,000 journalists in 140 countries.
For further information contact IFJ Asia-Pacific on +61 2 9333 0946
Find the IFJ on Twitter: @ifjasiapacific
Find the IFJ on Facebook: www.facebook.com/IFJAsiaPacific
Comments